Hello hello! =)
Long time no post ah, been enjoying my days without makeup XD
But anyways here's a new look I tried :D
A look inspired by
舟山久美子 Kumik
o Funayama
....
or Popteen models in general
lol.
So let's take a look at this trend going on in the Popteen magazine :)
Here we
rely heavily on the upper liner to get that puppy/tear drop eye
, and using a lot of false lashes to frame/enlarge your eyes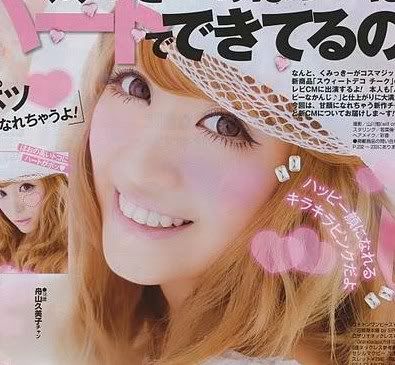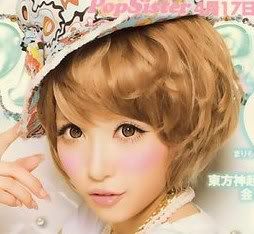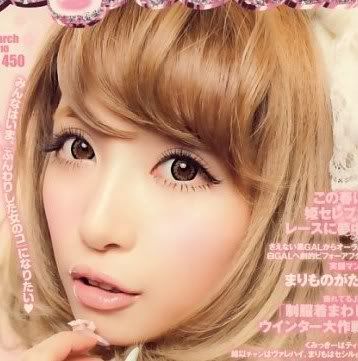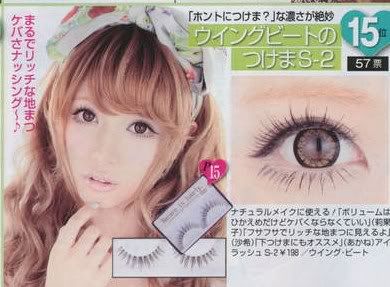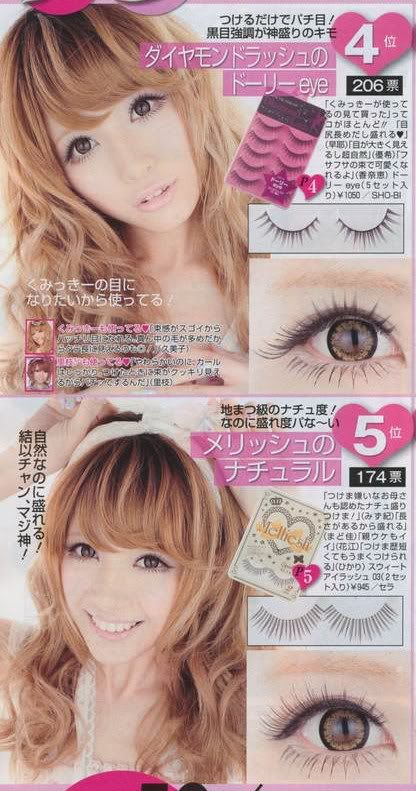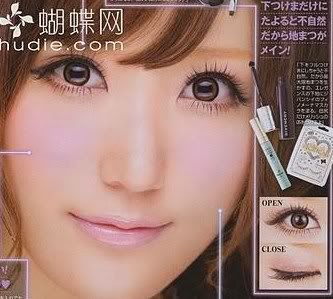 *** this is not Kumiko! This is
菅野結以 Kanno Yui
. But you get my point right? Most Popteen models are going for this look now lol!
**** I DO NOT OWN THESE IMAGES!!****
And let's start =D
Here's the map for eyeliner: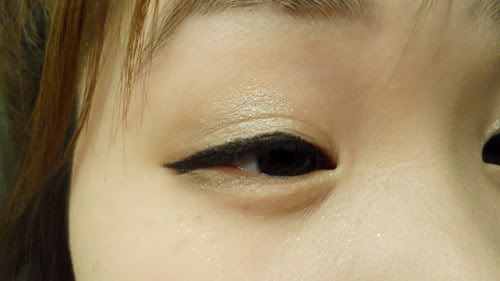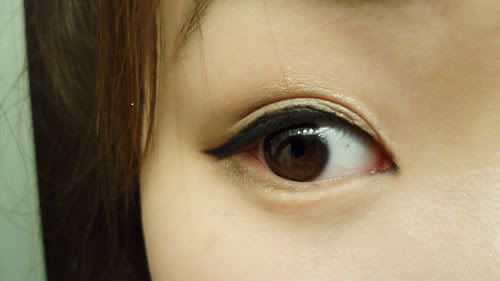 For this look I used very little eye shadow... to add more depth to the eye.
I applied some half way on the outer corner of lower line, and all over my lid.
I mixed "mad hatter" and "midnight tea party" from the Alice in Wonderland pallette.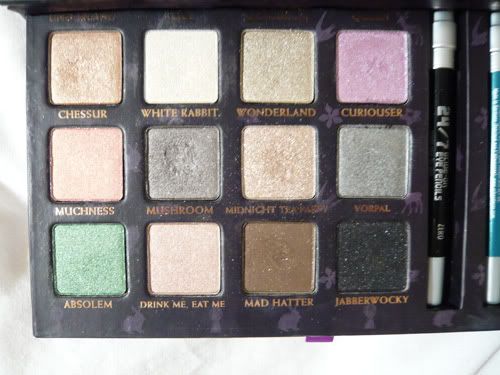 I also very lightly rimmed my lower waterline with white eyeliner pencil, and applied white eye shadow on the inner tear duct of my eye.
Now onto the falsies =)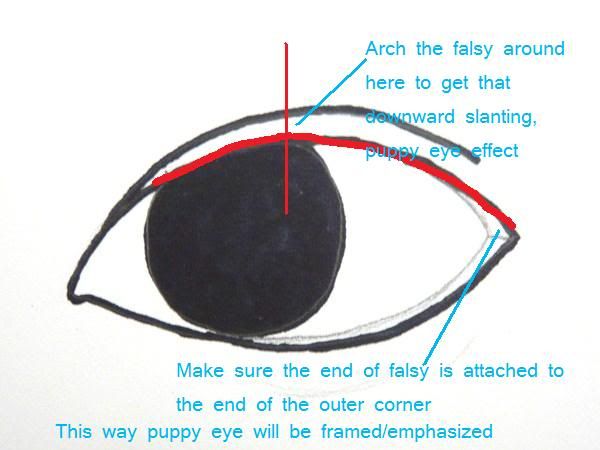 And tah-dah! =D
Super easy eh?! XD
For upper lashes, I used
MAC #7
(love these!)
For lower lashes, I used
Koji #14
(which are designed for lower lashes). I got these from e-Bay.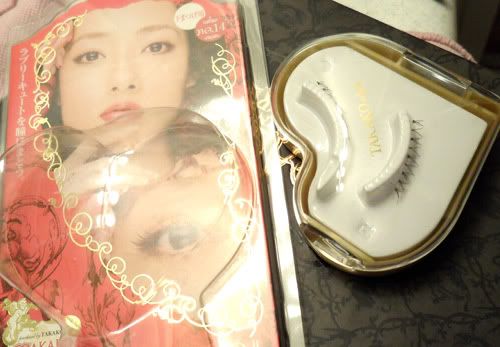 heart-shaped packaging is to die for >_<
I used these because I've had them for a while and been wanting to try them lol! But if you don't want the criss-cross lower lashes, you can also go for MAC #39 (which you have to ask for; at my local store they don't display them) or your other choices of lower lashes :D (I know Koji has a lot more variety of lower lashes... have yet to try them :P)
Now, these Koji lashes have rather rigid rims and it was impossible to just glue them on, so I cut them into 4 pieces. And I used a tweezer to put them on.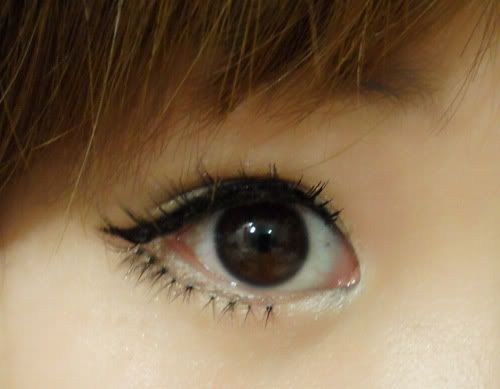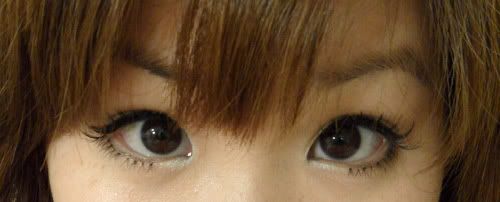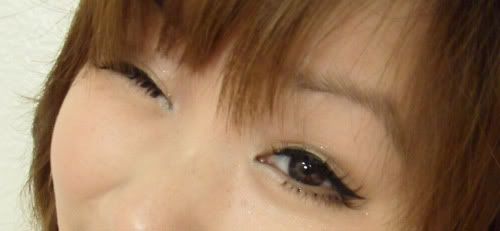 *wink* XD *kick fly*
And... you're done!!! =D
- For the rest of my face...
Makeup Forever HD Foundation
I used Benefit High Beam for highlight on my cheek bones and down my nose.
Select a very light pink for your blush to get that cute look. You can use MAC "well dressed" or NARS "desire" or other colors along that line. (I used well dressed cuz I don't have the NARS one!!! hahah. But the NARS one is even better in my opinion...)
I applied nude lip liner first then applied MAC Victorian lipstick, topping off with some Victoria Secret lipgloss in "Beautiful"
Now onto picture time!! .... XD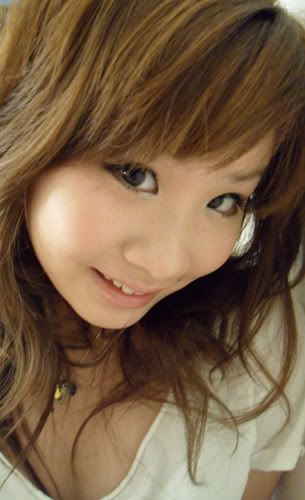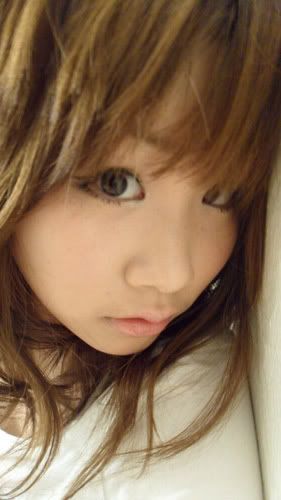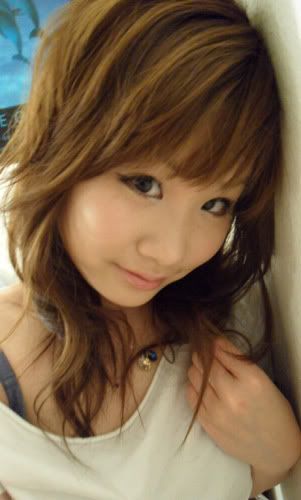 Where is my nose?!?!?!?!?!?!?!!? T^T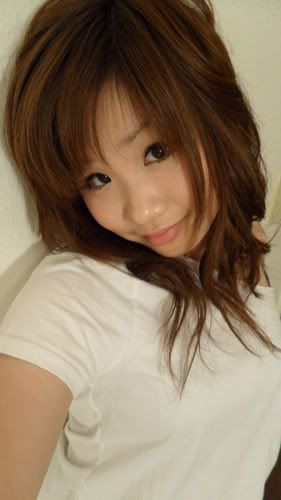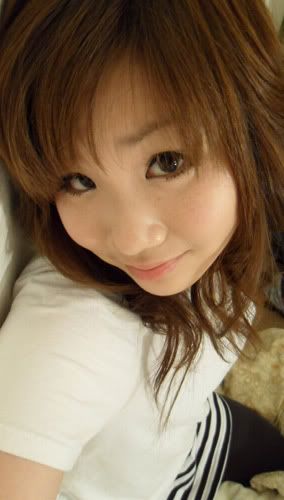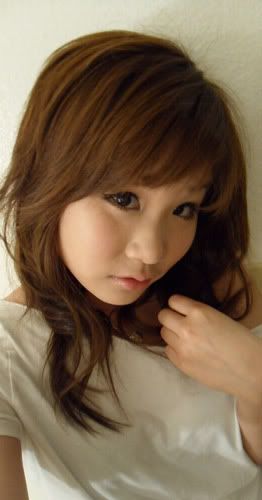 Hope you guys likeyyyy
<3 Frances