Hi guys!
So... this is a completely random post XD I bought this dress... IMPULSIVELY.
It's from a store called Lucaya and it's a bit pricy... I like it and my roommie who isn't into leopard prints at all really likes it too! The dress looks much better in person cuz it's so flowy :P hmmmmmmmmmm I'm thinking about keeping it... but seriously when the hell am I gonna wear this =________________=
Yeah yeah I have massive arms I know I know lololol. But this dress makes me look so curvy XD ... well not from the front =P by the way I so short the dress was dragging on the floor XD will need a pair of good tall heels to go with this.
Anyway! Saw this dress at Forever 21 (which I didn't purchase) and it called to that deeply buried side of me that adores the gothic style =P it doesn't look that gothic in this pic but the dress actually has lacing details on the corset part
Oh the purse I purchased is from Aldo Accessories... I wanted this bag at the beginning of the summer and now it's on sale!!! WIN!!!!!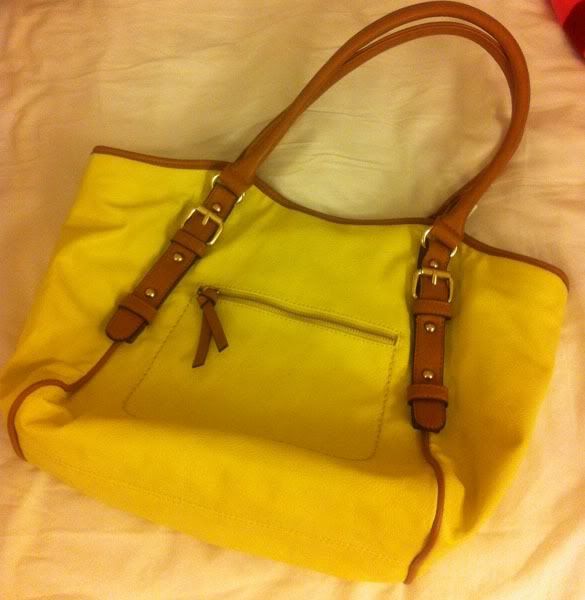 In person it's a pale yellow... definitely doesn't look so florescent ahaha. Bad pic indeed baaaad pic. Although I'm still looking for a nice, neutral, earth toned purse that will go with everything... the shoulder straps on my current purse are so worn and frayed... hmmm need replacement >.<
updated:
this is a much better picture of the purse ahaha. Natural sunlight
Did you guys know Lady Gaga came out with her own perfume? I literally ran to Sephora to smell it because I was SO curious what it's gonna smell like XD It actually smells pretty good! Pleasant. Which I'm kind of surprised. You know... I was wondering since Lady Gaga goes so much out of her way to be "weird" or unorthodox or whatev, if her perfume was gonna smell very interesting XD turns out it's a pleasant scent I do like it.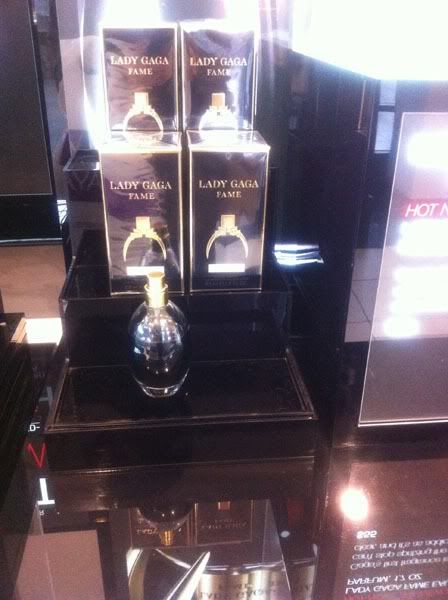 The cap of the perfume is actually the shape of a claw! It's pretty cool. Representative of Monsters I guess :P Have you guys smelled this? If so, what are your thoughts on it? =P
That's all I have to share today... I'm off to bed now. Thanks for reading my random post XD
Night world!
<3 Frances