Hi guys!
Greetings from America again! =D I'm finally back lol. School just started so I'm hoping to blog as much as I can before things get too hectic. Anyway! So today I just want to quickly share the rest of the stuff I got from Taiwan!
Naruko-- Tea Tree Oil Out Peeling Gel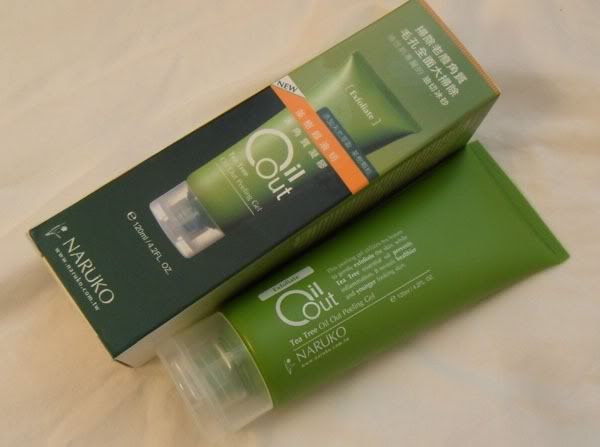 This is a pretty nice exfoliating gel, since I can't find the exfoliating gel I used to use anymore--- It's the type of exfoliator that turns the dead/old skin into little flakes that come off as you massage the gel in. It's supposed to be for oily skin but honestly I think all skin types can use it.
Hmmm not sure what the English name will be for this. 廣源良 菜瓜精華露
It contains extracts of matricaria and cucumber. It's supposed to be cooling and moisturizing and really good for soothing the skin after sun exposure. I didn't purchase this, my cousin gave/recommended it to me lol. Has anyone used this before?
Stiefel Physiogel Lotion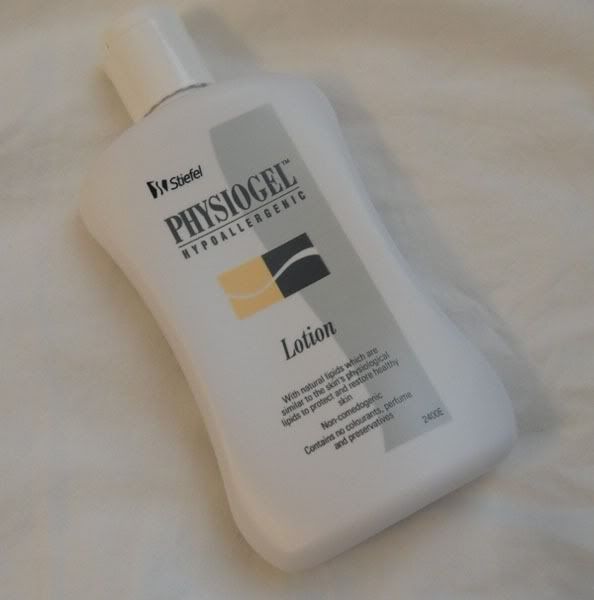 I originally heard about this product from
bubzbeauty
from a while ago and she raved about how absolutely moisturizing this lotion is (the bottle looks different and the name is slightly different too though). I have to say I am quite surprised at how moisturizing this thing is too! Especially for a lotion. Right now my skin is super,
sufferingly
dry-- still trying to adjust to the drier climate here in the US as opposed to scorching hot/humid in Taiwan. I've been switching between Physiogel and Embryolisse concentrate which is more like a cream. Both of them are excellent moisturizers if you have dry skin and I would definitely recommend both. This lotion is definitely not for summer or oily skin though. By the way it's a German product and made in Ireland.
FANCL washing powder, toner and lotion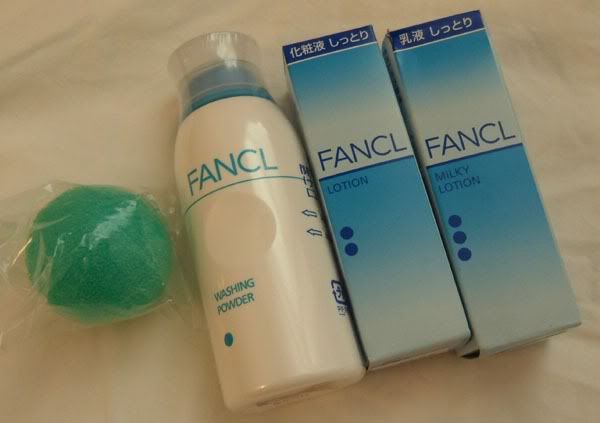 I've been wanting to try FANCL products forever! Main reason for the absolute no use for any preservatives in their products. All their products are only good for 3 months once you open them so you're supposed to use them up within that time frame. And for that reason all their products come in smaller sizes so consumers will be able to finish them. Can't wait to try them!
Burberry Sheer Luminous Fluid Foundation
So apparently Burberry just came out with the "Velvet" long wear fluid foundation =_________________________= Didn't get to try that one out in Taiwan cuz it's part of the fall collection I think. Dammit. LOL. Anyway a review will be coming up soon for this foundation. This is actually my big regretful purchase this summer... lol oh well I will explain it in the review.
Maquillage Perfect Multi Compact
I think this is another regretful purchase unfortunately... but I still need to give it a couple of chances. But so far I honestly think this is a great powder for dry or normal skin. It just doesn't really work on my combination skin. We'll see how it holds up now I'm in the US. There are three shades for this compact foundation-- 11, 22 and 33. Mine is 22 and it's quite light (I'd say around NC20). 22 has more yellow undertone while 11 has more pink tone (so I'd say NW20). 33 is a lot darker, probably for NC30.
AK false lashes in #609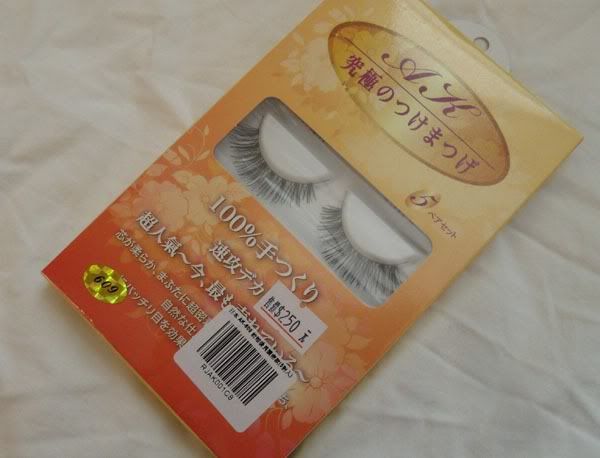 Saw them on a Taiwanese blogger and I thought they looked sooo gorgeous/natural on her. At least they look natural in photography lol. They look so dramatic on me because my eyes are so small lol. They are black stemmed but the band is so thin that they are very comfortable to wear.
Hmmm what do you call this thing? LOL it's supposed to be for hair-plucking XD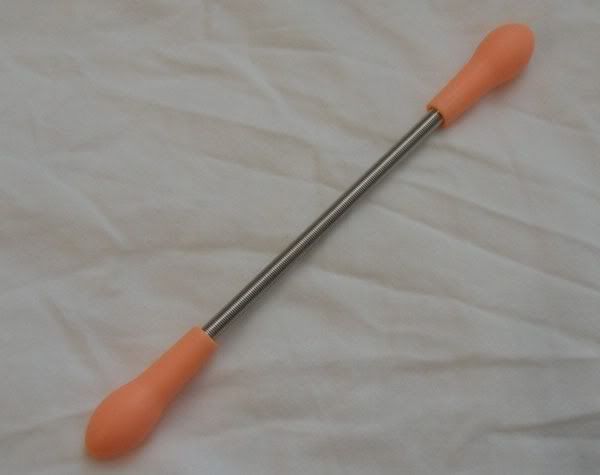 It's kind of too weak for my eye brow hair... maybe I'll use it on my mustache? ahahah
Fasio Ultra Curl Lock Mascara Volume (interesting name I know lol)
I love comb mascaras and just wanted to try this cuz there was a sale lol. Although I haven't used this particular mascara before I've used Fasio mascaras before, and from what I can remember, they are mind-blowingly good for curls.
Za mascara base
Again with the sale lol. Just wanted to try something different than Majorlica Majorca primer
Naruko Rose & Botanic HA Aqua Cubic Hydrating Mask
I ADORE this mask! I was gonna get more of these but I ran out of time :T it just feels really nice and moisturizing. I actually brought this onto the plane with me and it felt so good that I didn't want to take the mask off ahaha.
Steaming eye masks??? Is that how it's translated? lol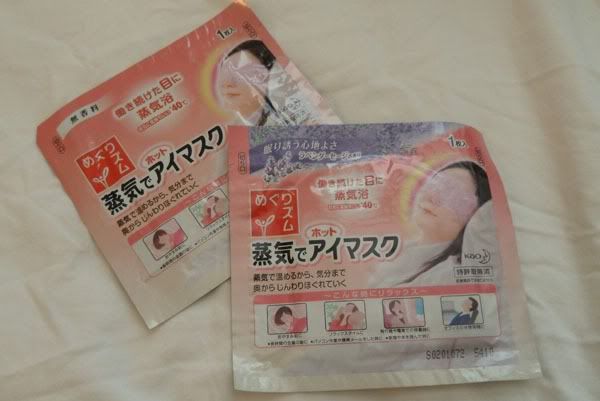 I read about this on a Taiwanese blog and was intrigued. The eye mask heats up when you put it on and it actually releases steam???? When I took off the mask there was actually moisture on my face lol. It was nice but I won't be repurchasing. I feel like the heat isn't enough so I kept pressing the mask to my eyes so it feels warmer. but then again you wouldn't want to burn your eyes XD
Assortment of masks
I got so many masks lol! I just showed one of each kind I got. I restocked on my favorite My Beauty Diary Arbutin whitening masks =D The lifting sheet mask from Face Q is actually very interesting, maybe I will show it in another post =P
That's all I have! Sorry I'm rushing this post a bit... but I'm so tired and sleepy. Let me know if you want reviews from any of these products?
Until my next post, hope everyone's doing well!