Hello bloggies!
I feel like it's been a while since I posted XD I am currently freezing my ass off cuz it's -16F here in Colorado and my central heat sucks and my space heater isn't warming up enough... (´д`) *dies* I have to put both my guinea pig and my bunny in my bedroom when I sleep so they don't freeze in my living room O_O and I am really looking forward to the morning when it will be -6F or higher hopefully ╮( ̄▽ ̄)╭ I. fucking. envy. you ppl. on the other side of the world. who are. enjoying. summer. -_________- (sorry for the f word, I'm so cold!!!!)
Anyway, Moving on to my review! Today is another Dolly Wink product, the cream eye shadow!
As you all know, there are two cream eye shadows
available
. One is white and the other is gold.
I got mine in #2 because I already have a gold cream eye shadow base.
Cream Eye Shadow in #2 Rainbow Crystal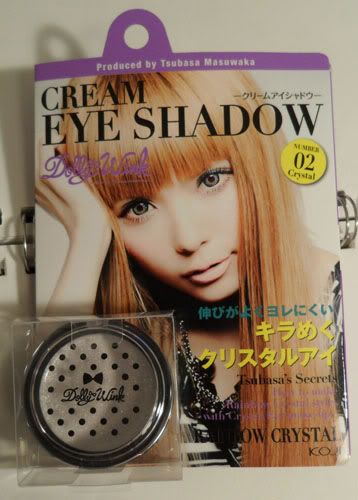 I got mine from
JpMon.com
. I don't think this one is available at the moment, but the
gold one
is.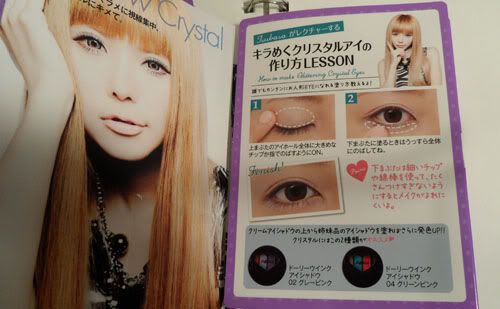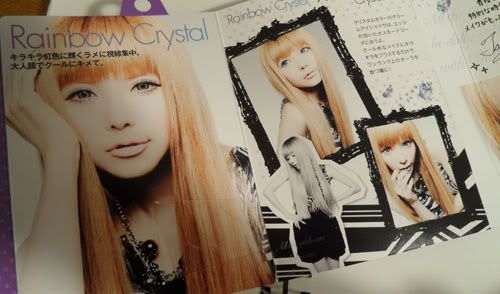 I think I'd buy the products just to collect Tsubasa's promo pics... XD Seriously though this is the first time I'm keeping the packaging! hahaha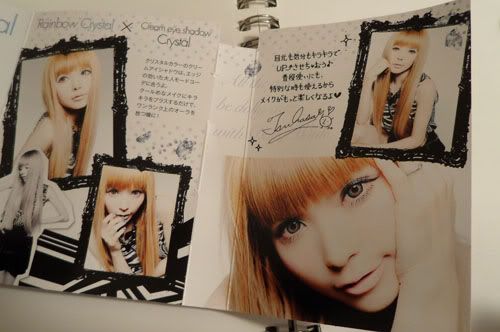 Here's the cream eye shadow!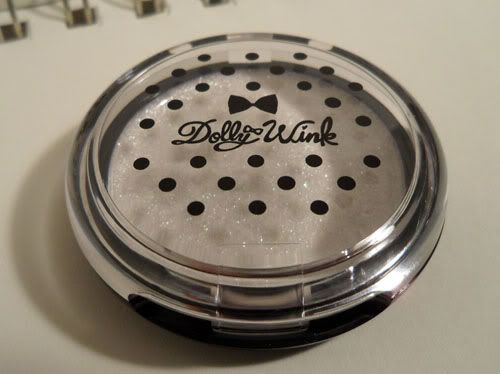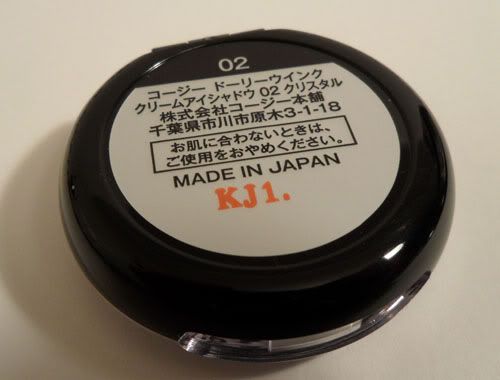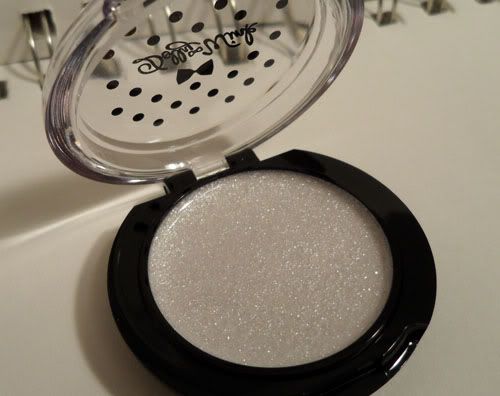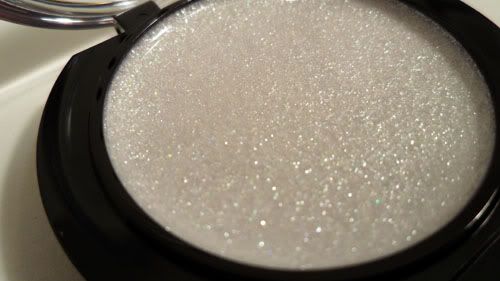 It is... very... unexpectedly... glittery 囧
My first reaction upon swatching this was... er... what is this?
To be honest, I feel like I'm kind of cheated by the advertisement =_=
If you look at the
product promo pic
on the
Dolly Wink official website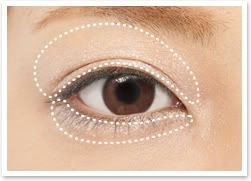 It just looks like a nice wash of shimmery white eye shadow.
BUT in reality... it looks like this:
little chunks of glitter... it's not shimmers...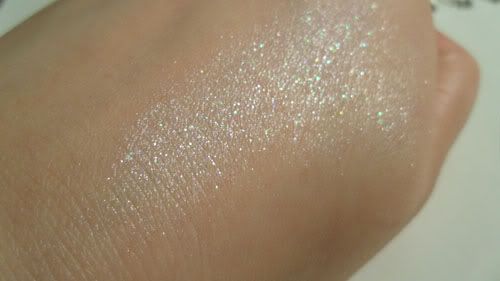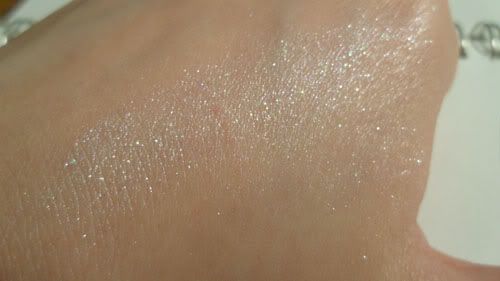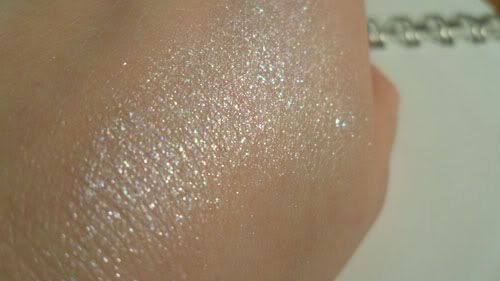 As you can see, there are purple and green flexes in it.
So my thoughts on this product...
-
Very glittery
(now I understand why it's called Rainbow crystal XD)
- The texture is kind of hard to explain... very silky/slippery but at the same time with little chunks of glitter? Not that the glitter stands out in texture particularly but you can feel it.
- From the Dolly Wink official website I definitely could NOT tell it is a glittery cream eye shadow... if I had know I probably wouldn't have purchased it... I was expecting more of a shimmery cream eye shadow :T
- Glitters fall off very easily when you apply eye shadow over it, especially if you use a sponge applicator. What's worse the glitter sticks to the sponge applicator... well that's what happened to me when I tried to use the sponge applicator that comes with the Dolly Wink eye shadow palette...
-
I think best results comes with patting your eye shadow on top of this cream eye shadow with your fingers. If you use a brush, the glitters come off easily. If you use a sponge applicator, the glitter come off easily AND stick to your applicator.
Really not the best cream eye shadow in my opinion especially if you're using it as a base... cuz it kind of takes a while to "set."
And the glitter is just not my style. I'm actually considering selling it cuz I don't find myself reaching for this at all O_O...
I hope some of you found this helpful!
Okay I'm gonna go make a cup of hot chocolate to warm up my fingers T_T
Night everyone!
<3 Frances