Hello lovelies ^___^
So today I'm gonna share the results of my Majolica Majorca Lash Enamel Glamour Volume On mascara and the Lash Bone Black Fiber In mascara primer :) this is not really a review, simply because I don't feel like there's much to say;
these MJ mascaras basically live up to their old standards, and to me, not that too different from the older MJ generations, which I had reviewed
here
. But to summarize very briefly, the reasons why I always keep going back to MJ mascaras is because 1. waterproof and never smudges 2. holds curls extremely well/ all day for me! 3. easy to apply with the small comb applicator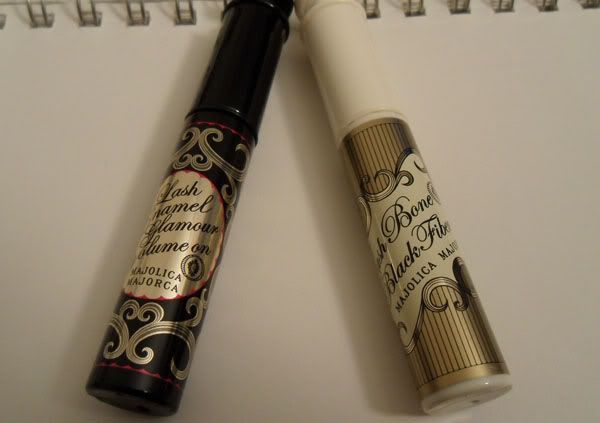 The application of lash enamel glamour is a little different from the last one. But to me is a minor detail that doesn't make a whole lot of difference.
I didn't notice the mascara primer is supposed to contain black fibers at first, so when I first opened it, I was like, ew? XD
The primer doesn't do anything in terms of lengthening or volumizing, but it is AWESOME for curl-holding!
Results: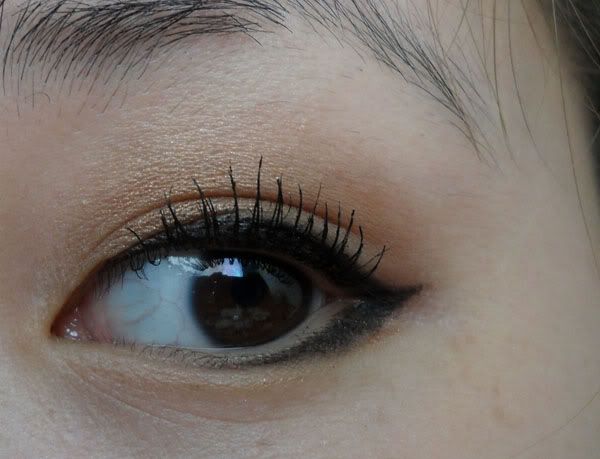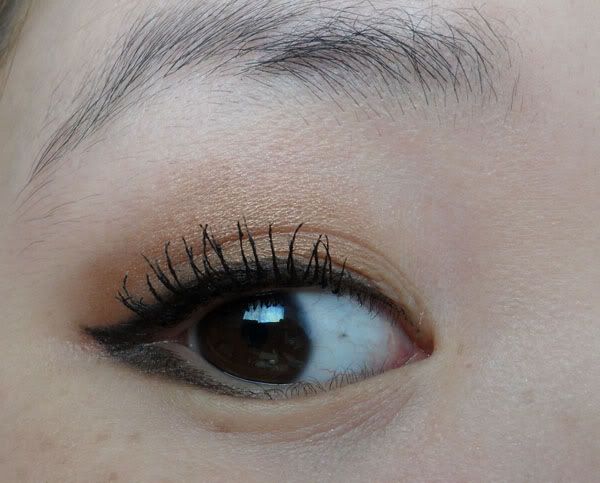 Haha for some reason mascaras always wear better on my left eye, my right eye always look funny XD
That's all I have! Hope you guys likey ^_^
<3 Frances