Hi guys!
Okay!!! I'm finally starting on the reviews!!!!! (I have an enormous list of reviews I want to work on... SK-II foundation, Diorskin Nude foundation, Bourjois Healthy Mix foundation... gah!!!!! Give me some time lol).
Product Demo:
Please watch in HD!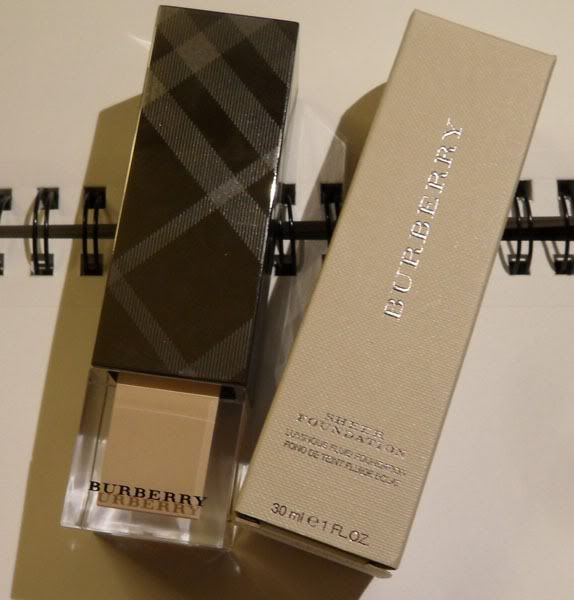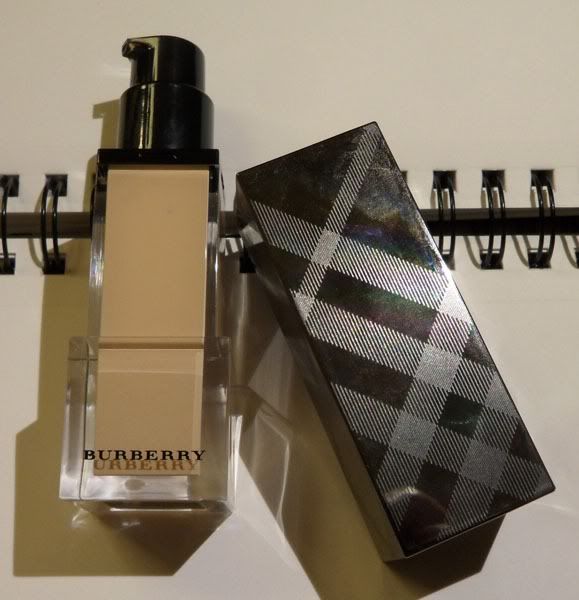 Ingredients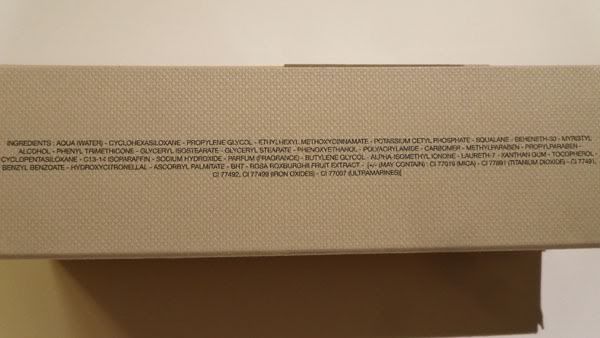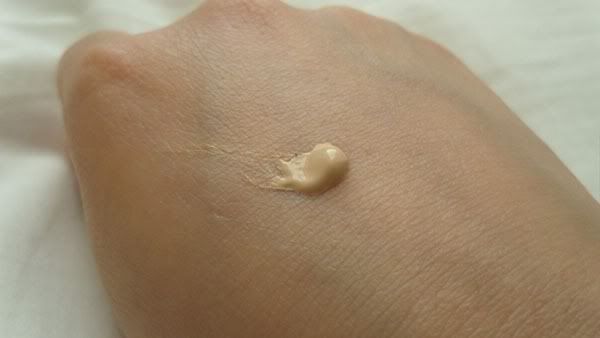 Trench No.4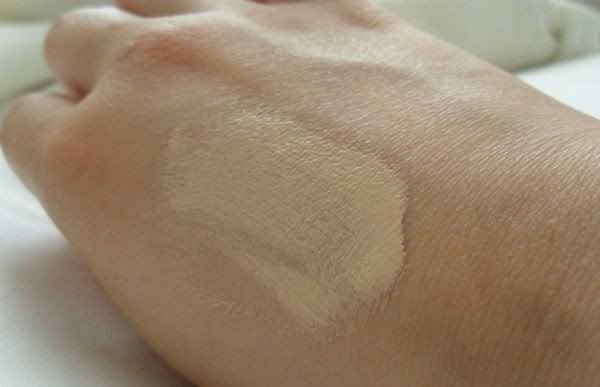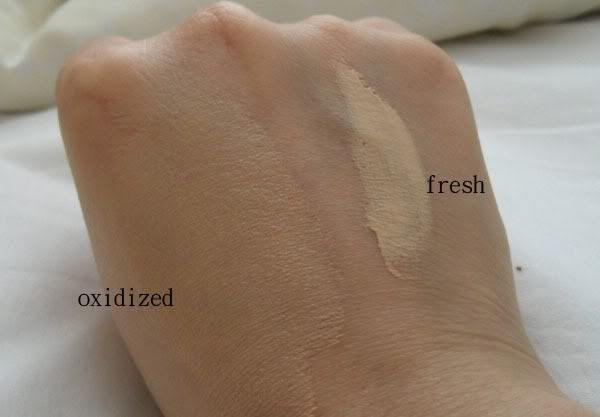 It does oxidize. So initially it would appear quite pale but don't freak out :)
Bare face. Yes laugh my friends lol. This is why I never take pictures from the front my face is so NOT symmetrical XD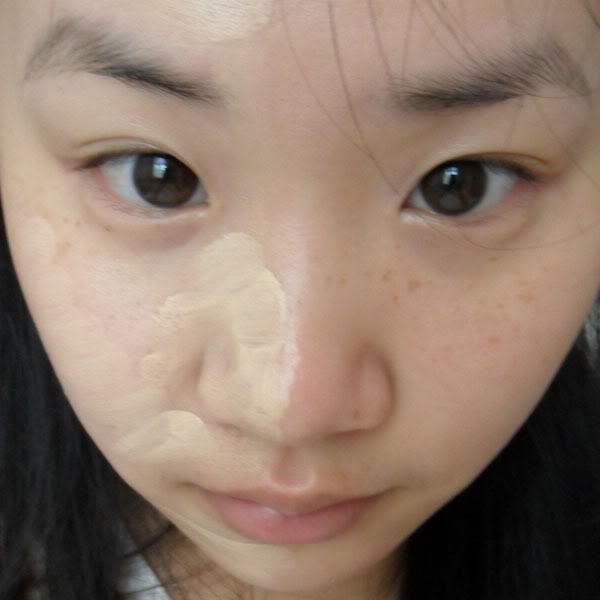 I used a traditional brush in these pics.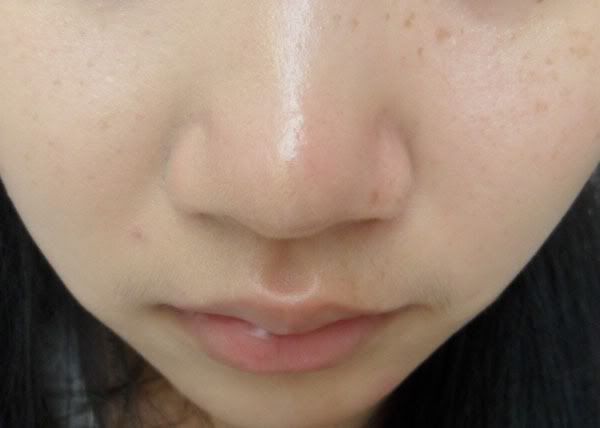 It definitely evens out skin tone. Light coverage but I don't think it's that sheer.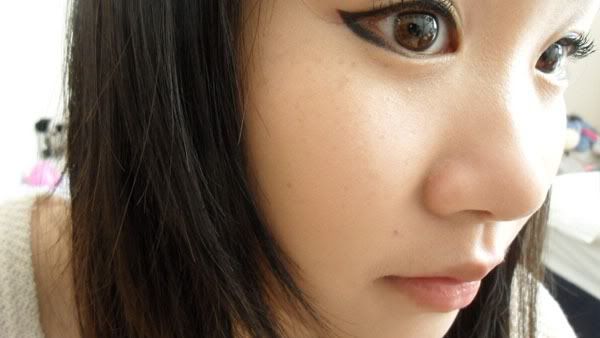 After the foundation sets completely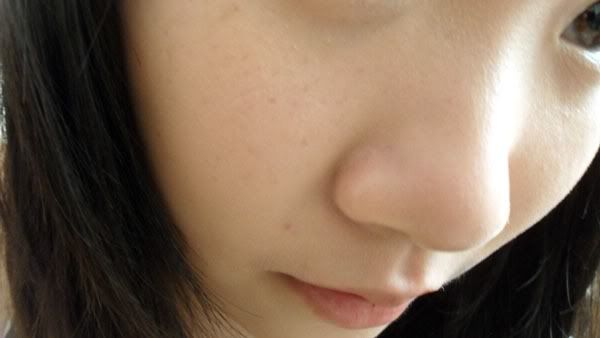 It looks kind of matte here but it's really more semi-matte. After the foundation completely sets you'll get a bit more coverage. And I did not powder or add anything on top of the foundation in these pics.
Okay now onto my thoughts?
- I don't think it's that sheer. It's only sheer when you apply it with fingers because it thins and melts with the warmth from the fingers. Depending on where you live, I found my favorite to apply the foundation when I was in Taiwan (hot and humid) was with a traditional foundation brush. Now I'm in America, I like to use my Sigma kabuki brush.
- This foundation can give a very dewy finish if you live somewhere hot and humid. Otherwise it's more of a semi-matte.
- It's slightly sticky. A lot of times I don't feel my foundation but I am always aware of my foundation when I'm wearing this. The stickiness can be a good for dry and flakier skin cuz it helps hold the flakiness down (I like to use a traditional foundation brush to apply this foundation if my skin is flaking so I can lightly put the foundation on. Of course, I still prefer
powder foundations
when it comes to flaky skin, but this is one liquid foundation I found that can work with flaky skin so I thought it's worth mentioning).
- Definitely only suitable for dry skin or normal skin. I don't think combination skin will appreciate it-- I have combination skin and it breaks down on my face where it gets oily. Ick! Oily skin definitely won't appreciate it.
- I do feel like this foundation makes my face extra oily?? I'm not sure why, it's almost like this foundation is too nourishing/heavy for my skin and it's causing my face to produce even more oil. I'm saying this because my face has never gotten this oily even when I use other dewy foundations like NARS Sheer Glow or Bourjois Healthy Mix.
- I can absolutely NOT use a powder with this foundation. It cakes up with the foundation when I get oily. The foundation looks better on its own even when I get oily.
- Strong scent. Actually smells like really strong baby powder to me?! LOL.
- I think this foundation is definitely more suitable for winter.
Other points of view in case you want more reference :P
Pixiwoo:
Lisa Eldridge:
Raeview:
So I do regret purchasing this foundation... especially for its hefty price tag. it just doesn't work for my skin. I think the finish is good but it just doesn't sit/wear well. This will be in my future blog sales. I wish I had a chance to try out the new Velvet foundation >_< oh well.
Hope you guys found this review helpful =)
<3 Frances