Hi guys!
Lately I've been venturing out for darker lip colors ;) I usually stay away from those so-called very vampy, gothic colors, but now I'm kind of into it XD (inspired by a youtuber who I discovered lately but I will share that later :D) definitely a very bold look, but I've worn it out and I love it XD I feel so "fall" and "autumn-ish" when I wear this look :D (although the weather is still so hot here... )
Can't believe how many videos I've already made so far! Actually there haven't been many XD but for someone who rarely creates makeup "tutorials"... lol. Just have had more inspiration lately :D
Please watch in HD!
Products used:
1. bareMinerals Prime Time eyelid primer
2. Urban Decay NAKED palette "Virgin" eye shadow (highlight)
3. Urban Decay NAKED palette "Smog" eye shadow (bronze color over the half of the eyelid)
4. Urban Decay NAKED palette "Darkhorse" eye shadow (greenish bronze on the outer corner)
5. Urban Decay NAKED palette "Creep" eye shadow (black for intensifying)
6. Urban Decay NAKED palette "Naked" eye shadow (light tan/nude color for blending)
7. K-Palette Real Lasting Eyeliner (upper lash line)
8. MAC Liquidlast eyeliner (for entire eyeliner)
9. Majolica Majorca Lash Bone Black Fiber In (mascara primer)
10. Anastasia Brow Powder Duo in Medium Ash/Medium Brown
11. Majolica Majorca Lash Enamel Glamour Volume On (mascara)
12. Urban Decay NAKED palette "Half Baked" eye shadow (gold color on inner corner/lower lash line)
13. MAC lipstick in "Media" satin finish (dark plum color)
14. Canmake Shading Powder (for cheek color and contour)
And I know you're expecting them... yep yep here they are XD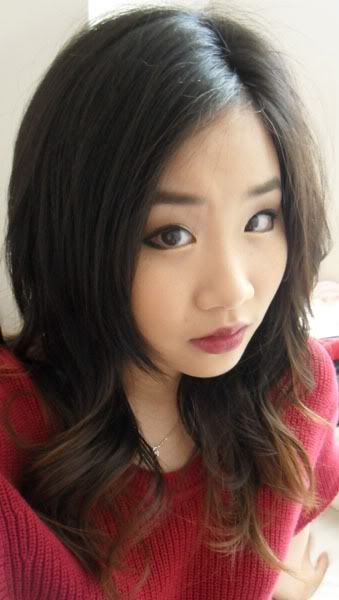 This will be most representative of how I would dress if I wore this look out (actually this was exactly how I dressed XD went out after making the tutorial). I'm not a trendy person and tend to be very basic, easy and casual with my outfits.
glam it up by simply adding a necklace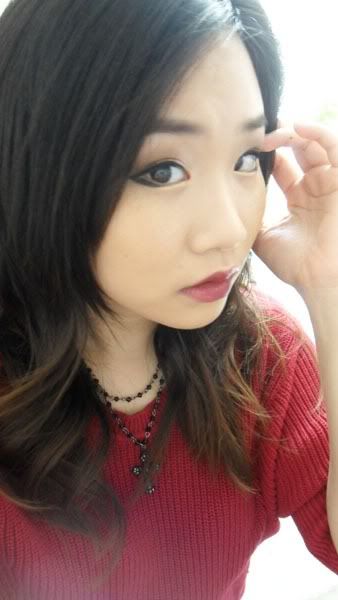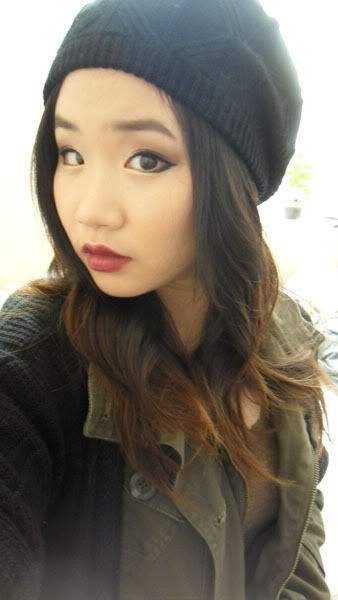 it's still too hot here for me to layer up like this. But can't wait until it gets colder so I can whip out my beanies and cardigans and jackets!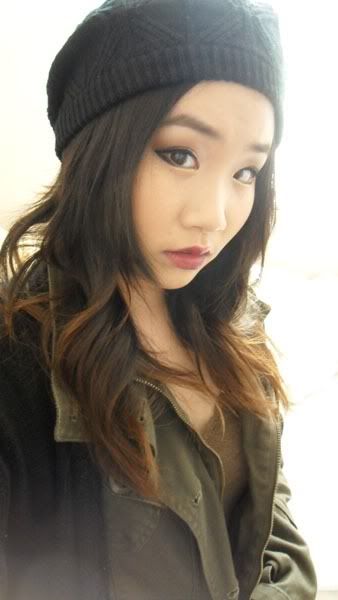 LOL quirky nerd glasses in the house XD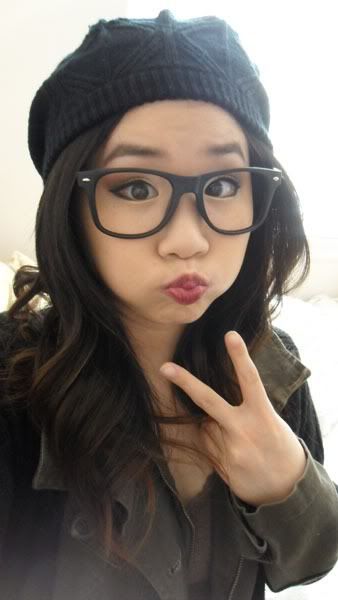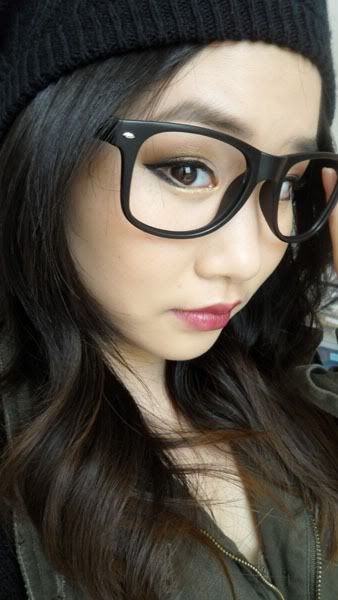 That's all I have! I hope you guys enjoyed this look ^_^
<3 Frances