Hi guys!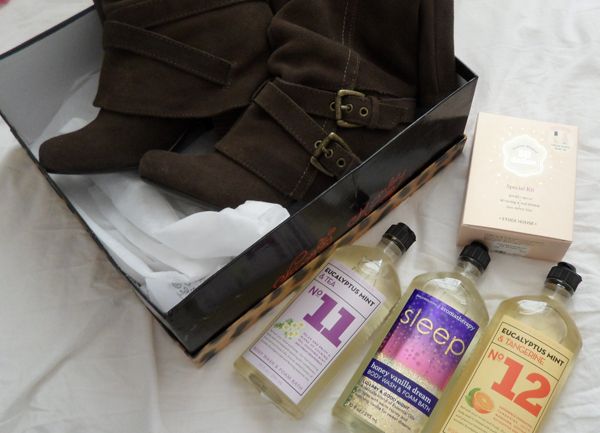 This is gonna be brief because finals are starting next week, but I wanted to share this post since it's kind of semi time-sensitive ;p Don't want to be posting this after Christmas XD Really didn't buy much because I just didn't really find anything. Did you guys find any great steals? I was at the Urban Outfitters for about two hours browsing/waiting in line for the fitting room... and in the end did not like anything at all T_T (This was my first time participating in Black Friday by the way... so not doing it again XD)
So here are the things I purchased:
1. Francesca's Naughty Monkey Risk It Suede Boot (40% off all footwear still going on the website!)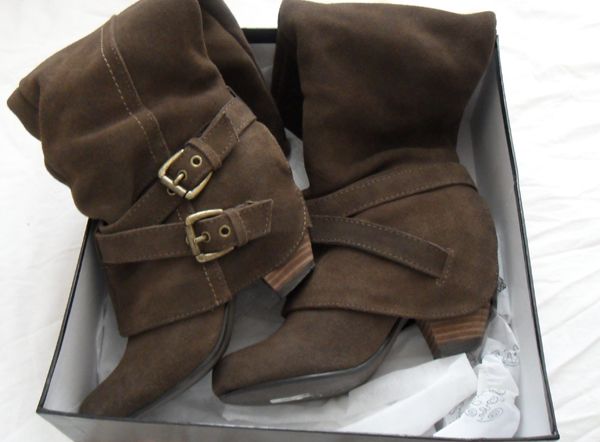 If you're interested in this pair of boots, check
here
:)
I like how chunky it is on the bottom :) This particular pair of boots is very weighty/heavy. I'm still getting used to it. The suede part is very soft (I believe it's real suede), but the shoe part is kind of stiff/hard. I think I just need to break them in.
2. Bath & Body Works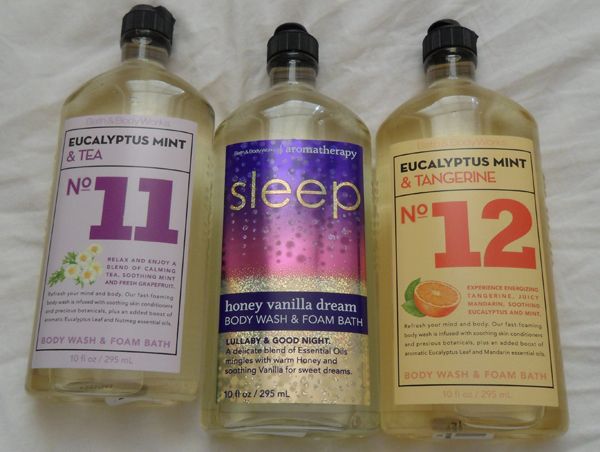 Just picked these up because I really needed some shower gel LOL. The deals at Bath & Body Works wasn't amazing to be honest. I'm currently using the honey vanilla dream one and I'm in love with it O_O Smells soooo good >_<
3. Etude House Precious Mineral BBdation Special Kit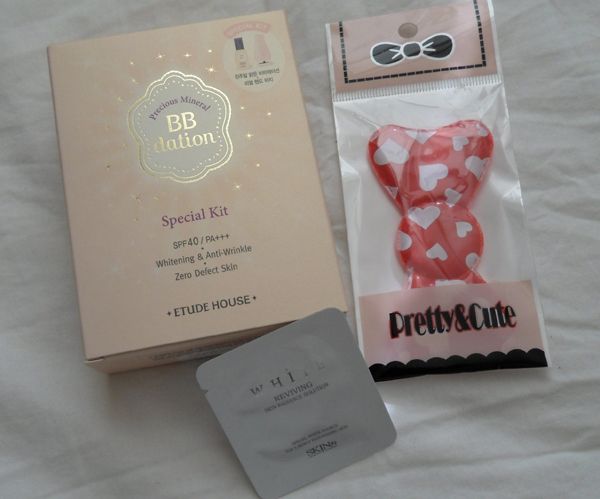 Okay so in my previous
post
I said I wasn't about to purchase this because I don't need another foundation. Well I still don't but I couldn't resist it when I saw that prettyandcute.com was having 30% off on all products. I thought this is probably as cheap as it could get, so I decided to pick it up. Comes with a free sample and a hair Velcro. LOL I'm gonna put that on my blog sale as a free gift cuz it's just too girly I'm not gonna use it.
I have to say I haven't been so excited about a makeup item in a while... was waiting so impatiently for this to arrive. Only tried this out once but have to say I'm not so sure about this O_O Will have to test it out more. If I really don't care for it then this will go on my blog sale. My shade is W13 and it's perfect.
I realized I forgot to include my Sephora purchase XD so here goes!
4. Ole Henriksen 3 Little Wonders Mini
This was part of the Sephora's $10 Wonders. Ever since trying out a free sample from Ole Henriksen earlier this year I've been quite interested in their skincare products, and I thought what a great price to try out some of their skincare!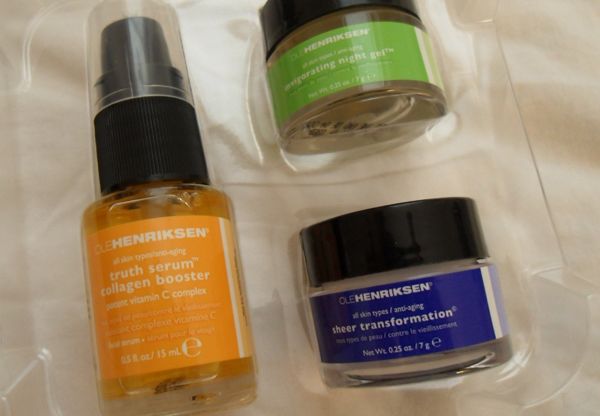 So far only tried the Truth Serum, and I do notice it brightens my face quite nicely; my complexion is always more even and brighter the next day. To be honest I didn't look that closely when I purchased these... so I didn't see that it contains "potent vitamin C complex" in the truth serum. I was like what?! That cannot be true. Because any Vitamin C products should be stored in a brown bottle to block out sunlight to prevent the vitamin C from oxidizing, so why is this product not in a brown bottle?!?!?!??? I really question the legitimacy of this so-called Vitamin C product. Any thoughts?
That's all I have! Hope you guys enjoyed this post. I will have more reviews and stuff up later as soon as I'm done with school =) Good luck to anyone who's in school! I feel you! lol
<3 Frances