Hey peeps!
Can you believe it's October already?! ............!!!!!!!!!!!!! (my ongoing shock XD)
It's gonna be a crazy month for me... hopefully I will make it to November in one piece XD
Does anyone know what they're going to be for Halloween? =) Seen so many awesome tutorials on youtube already!
Anyway here's the much belated autumn look... inspired by beautiful autumn... when I think about autumn I think about
maple trees, hence the colors yellow, gold, orange and brown
=) (and red but I don't have red so XD)
Can't really see the colors? XD yeah the colors were mega washed out... I was forced to use flash lights actually lol
Items used: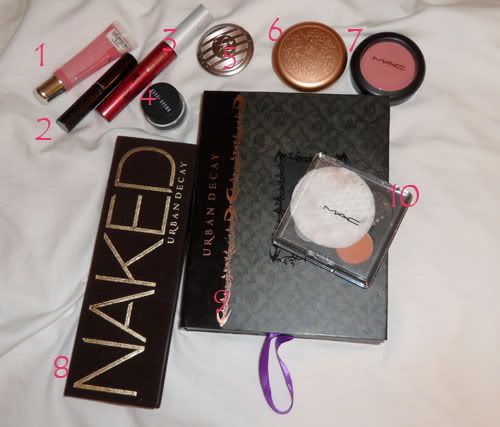 1. Victoria's Secret Beauty Rush lip gloss in "Carriberry"
2. MAC Slimshine Lipstick in "Funshine"
3. Fiberwig mascara
4. Bobbi Brown Long-Wear Gel Eyeliner in "Espresso Ink"
5. Anastasia brow powder in "Medium Ash"
6. Stila Convertible Color/Bronzing Duo in "Marigold"
7. MAC "Fleur Power" powder blush
8. "Half Baked" eye shadow from Urban Decay NAKED Palette
9. "Mad Hatter" eye shadow from Urban Decay Alice In Wonderland Palette
10. MAC orange eye shadow in "Rule"
Close-up on eye shadows:
Half Baked- just a gold eye shadow with more yellow tone
Rule- matte orange shadow :D
mad hatter- just a warm brown :)
1. Apply Half Baked all over lid. I chose gold instead of yellow cuz imagine sun light shining through the yellow leaves... hehe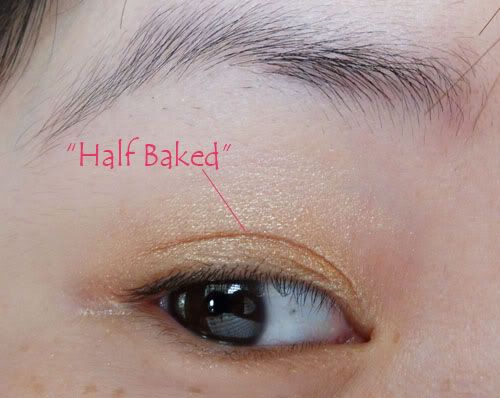 2. Apply the orange shadow on the outer half of your lid (I kind of start to wonder... what happened to red leaves then?!?!?! O_o?? oops...)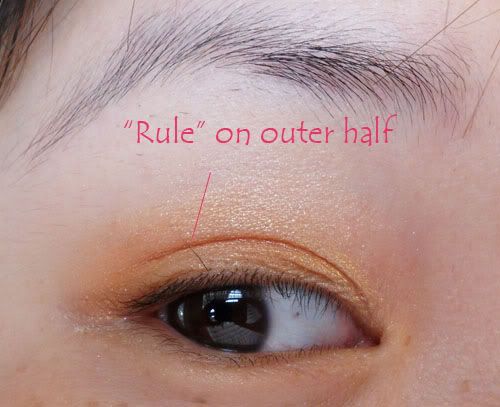 3. No this time we're not applying the brown shadow on the outer corner lol! This time place the brown shadow along the upper lash line. Cuz tree trunks are under the yellow/orange leaves XD
4. Bring the brown shadow to lower lash line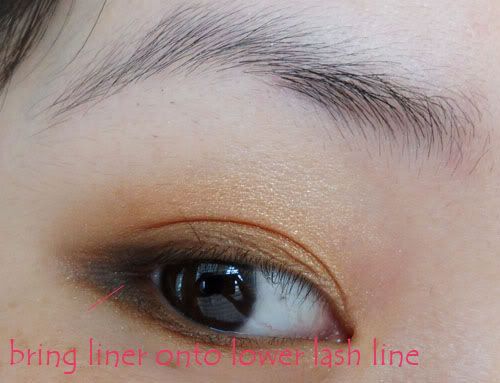 5. Since I'm going for a softer look, I just extend the eye liner without flicking it upward. And I smudged it out really well with the brown shadow so it blends
Then I used a kabuki brush to brush off the fall-outs, and apply foundation, blush, lipstick and gloss =D
Completed look: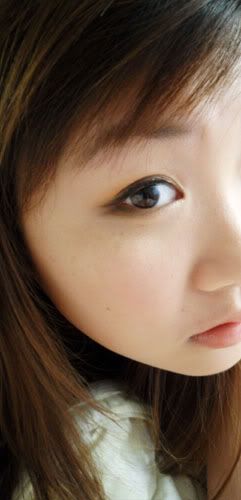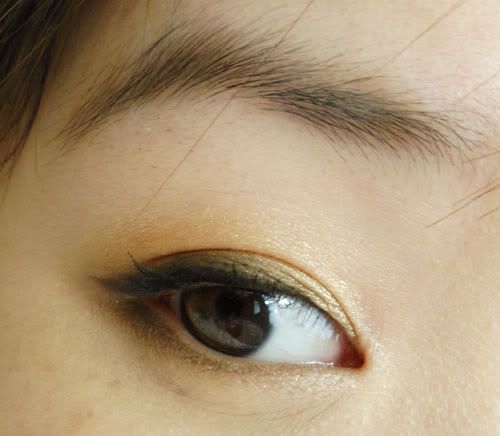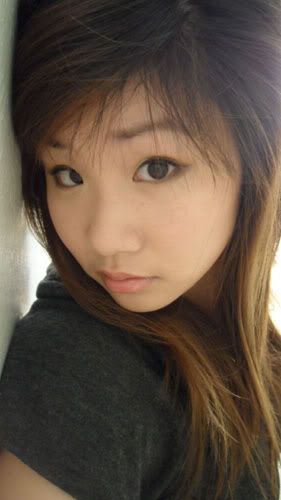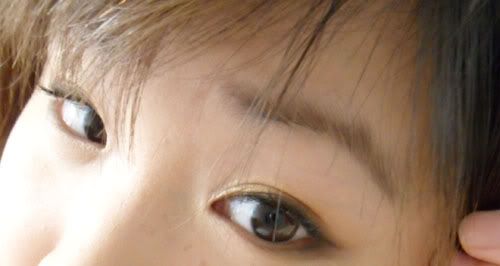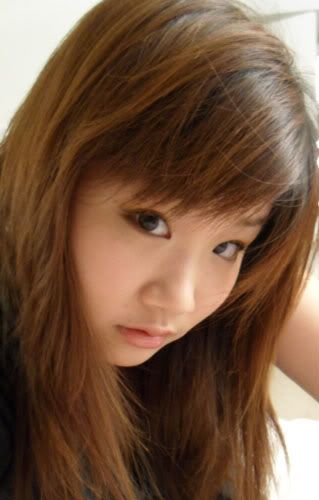 My camera REFUSES to pick up the color!!!! UGHHHHHH. So I had to turn on the flash light... you can definitely see the orange in person, promise. It's not obvious, but it's there =)
See the orange isn't intimidating at all ^__^
I really like this look cuz it's very warm and very autumn :)
And I hope you guys like it too :)
<3 Frances