Hello hello!
So I'm sure a lot of you have read my review on my iQQU products review and how my white blush brush had fallen apart. I just want to post a quick update regarding my brush issue =)
A while back shortly after I posted my review on iQQU, I received an e-mail from iQQU director, Craig:
-----------------------------------------------------------------------------------------------------
"Dear Frances,
My name is Craig, I am a director at iQQU International and I have recently read your review in regards to our products.
First of all Frances, I would like to express our sincere appreciation for your support for iQQU. Secondly, I am very concerned that you have received our white blush brush which the handle had fall off. Frances, we sincerely apologize for defect of our brush. We have instructed our QC department and to ensure that this will never happen again. We have no excuses on our part except that we are not perfect, but we will do our very best to ensure that we will produce quality products.
Frances, I would like to send you a new iQQU Blush Brush. It"s not right that you had to glue the handle back on. We hope you accept our gesture. In the meantime, we hope that you will continue to support iQQU and should any of our products do not meet our expectations, please do let us know.
Again, thank you for taking for your support and especially to take the time to review our products.
With best regards,
Craig Chau
Director
iQQU International"
-----------------------------------------------------------------------------------------------------
Although I was sure if I contacted Michelle regarding the defected brush she would do something about it, I didn't because I was able to glue the handle back on, and after that the brush has been in working order, so I didn't really feel the need to contact her (to be honest it didn't really bother me... I don't know why lol!) But anyways I was pleasantly surprised when I got this e-mail from iQQU.
So I'd been expecting to receive a new blush brush. And today I received a package from iQQU. I remember walking back to my apartment thinking to myself... why is it so heavy? It's just a blush brush?
I'll tell you why it's heavier than I expected =)
Dah la la... ohhh the package!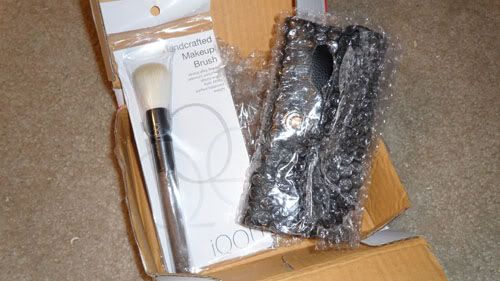 The blush brush... and ...............................!!!!!!!!!!!!!!!!!!!!!! For real!?!?!?!?!?!?!?!?!!!!
(In my excitement and haste I totally ripped the wrapping XD totally tried to put the set back to take the pic ahahahahhaha)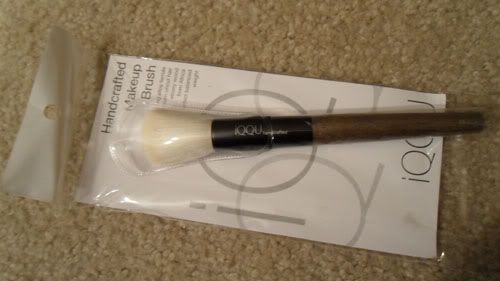 The new blush brush... I can totally tell this handle is a lot sturdier than my last one haha
The kind note from Craig =)
And the generous gift >_< the travel brush set!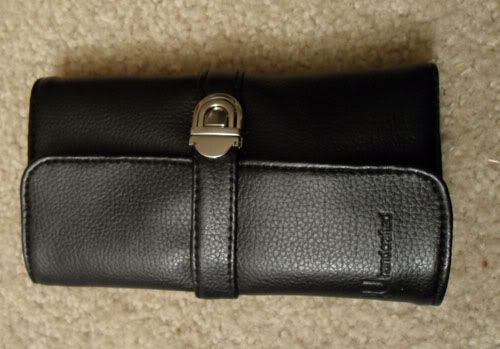 I'm not gonna go into detail... cuz I will be testing it out and do an individual review =)
I'm so psyched to try it out!!! =D =D =D
So 5 stars for iQQU's excellent and proactive customer service!! I'm still astonished that they actually send me this gift set.
I noticed that I'm not the only person who had a problem with the white blush brush falling apart. If that happened to you, you shouldn't hesitate to contact iQQU, cuz they will take care of you =) (I'm not saying everyone who complained should expect a gift coming their way lol I'm already happy by the fact they took the initiative to contact me)
Talk to you guys soooooon
<3 Frances