Hey guys!
So this is a really quick way to help your skin appear radiant and healthy!
All you need is a good highlighter/luminizer/illuminator :)
Few examples: YSL Radiant Touch, MAC Mineralize Skin Finish, Benefit High Beam,Too Faced Absolutely Invisible Candlelight Powder.
Now, I haven't used all of the ones I listed, I've only tried them, but I don't own all of them.
The ones I do own are Benefit High Beam and MAC MSF.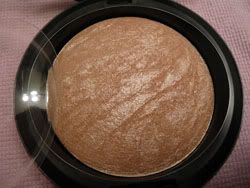 Out of the two, I prefer MAC MSF. The reason being... I think when it comes to highlighter, it's best to use powder rather than liquid, cuz the liquid formula can ruin your makeup. At least for me, the benefit high beam totally sabotages my makeup when I wear mineral foundation.
I really do recommend MAC MSF... the effect is immediate, it is so sheer and sheen and gives you a beautiful glow, I love it =)
Here's a map of where you should highlight your skin: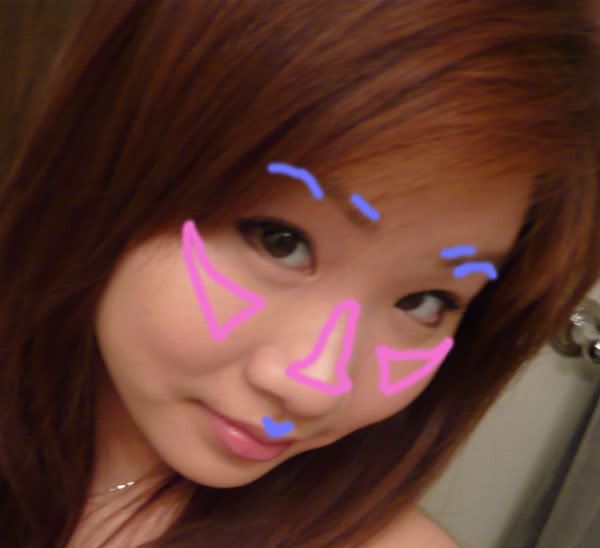 I know, hahahah. The pink part is where you should highlight if you want glowy skin... on your cheek bones, and down the middle of your nose. The blue parts are just extra parts you can highlight to make your features stand out (in case you can't understand my map, it's the top of your brows, under your brow bone/arch of your brow, and your cupid's bow). For the blue parts it's perfectly fine to use your eyeshadow to do the job, for the pink parts I won 't recommend doing so... I've tried and it didn't work that well XD unless if your eyeshadow is super sheer and has a nice sheen.
That's it! I know it's very basic, but it's really nice and handy =)
Thanks for reading, xoxo
<3 Frances