So I was going through my old pictures and I came across this...
This is a night out look I did a while ago...
Can't remember the detail XD
But I do remember that I was wearing my Stila Convertible Marigold blush (the bronzing duo) and MAC's "Funshine" from the Slimshine Lipstick collection on my lips... topped off with "Smile" from Dazzleglass =)
It's the lipstick on the left. I've been really into coral/orange-ish colors ;)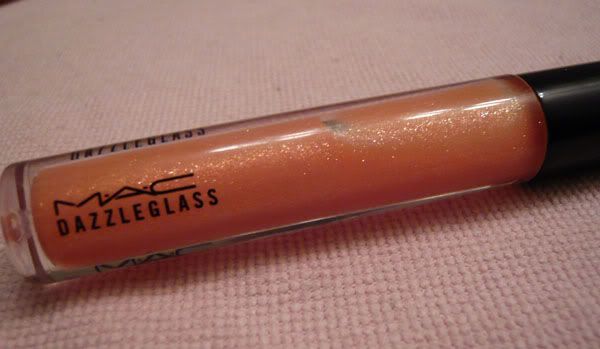 I put this pic up cuz I thought the color in real life looks wayyy different from the swatch posted on MAC website.
I think I might as well post my outfit for that night :P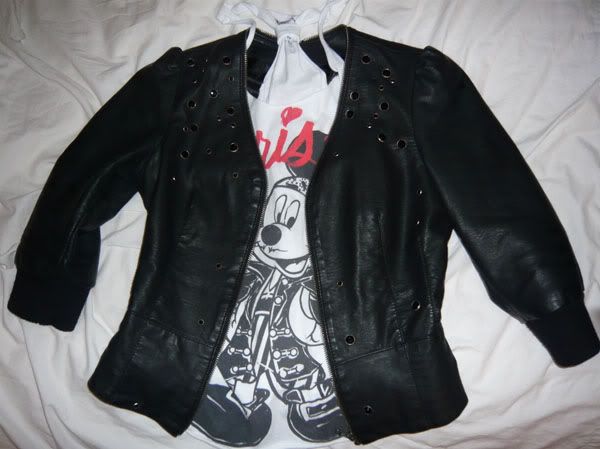 I wore a long tanktop under a leather jacket (long tanktop is the key!!). I chose Mickey Mouse because I want to tone down the sexiness brought by the leather jacket XD but of course you can always wear something more sexy and sophisticated under.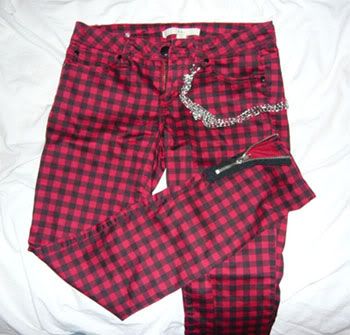 I love these pants! Look it even has chains on it!!! howwww cuuuuuuuuuute >////< I seldom wear things like this... but I love the loud colors... it's a very bold statement and I think it's perfect with the leather jacket. The pants are skinny on the bottom part and have zippers. And believe it or not it actually made my legs look long and skinny... but of course without heels this cannot be achieved XD
I would totally complete this outfit by wearing these kind of heels...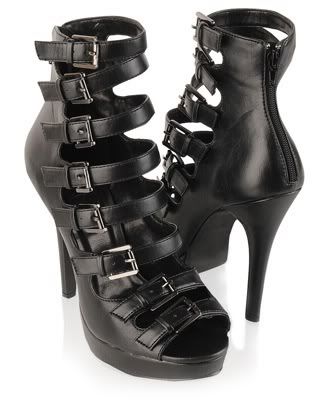 The whole thing just looks super sexy >_< unfortunately these heels hurt the crap out of my feet (unless I want to spend a lot and invest on a good pair) so I didn't buy any... Instead I wore my Charlotte Rousse leopard print heels
(leather jacket, tanktop, heels are all from Forever 21)
Those didn't do so well either =__= by the end of the night I could barely walk... I don't think I'll ever shop for cheap heels again, especially not at Charlotte Rousse.
I don't have any full lengths pics taken that night :( POO. But I did try to take some pics with my webcam! :D
This was the best I could get lol... don't know why I was pulling on the chains?????????!?!?!?!?!??? O_o
Lastly... a closer pic of my makeup =)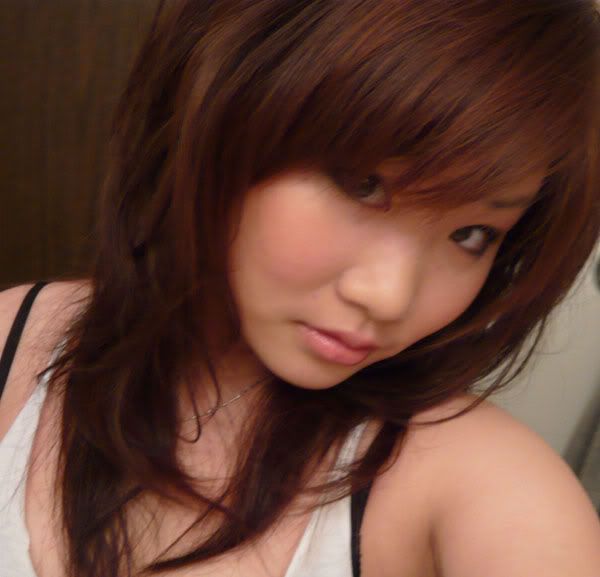 Thanks for reading!!! :)
<3 Frances