I just tightline my upper waterline and curl my lashes till they're almost standing at 90 degree angle and clump on loads of mascara XD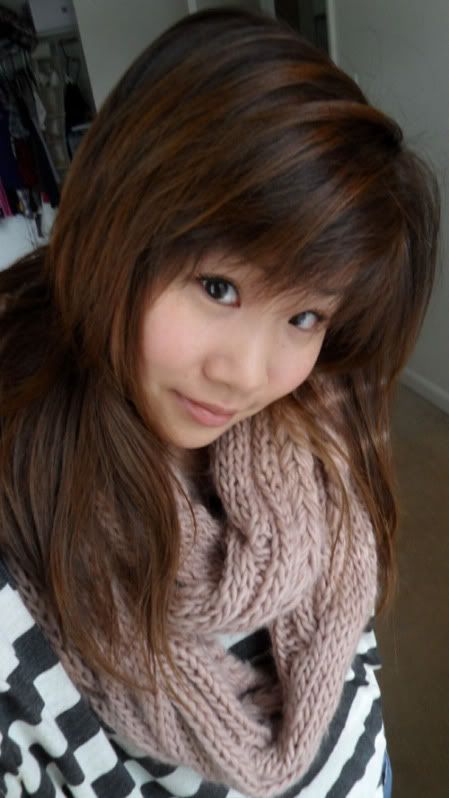 Lol weird? Yeah I'm not used to it either XD I either wear full-face makeup or I don't wear makeup at all XD so rare that I went "halfway" lol! But I was so incredibly lazy with my eyes that day XD
Closer look...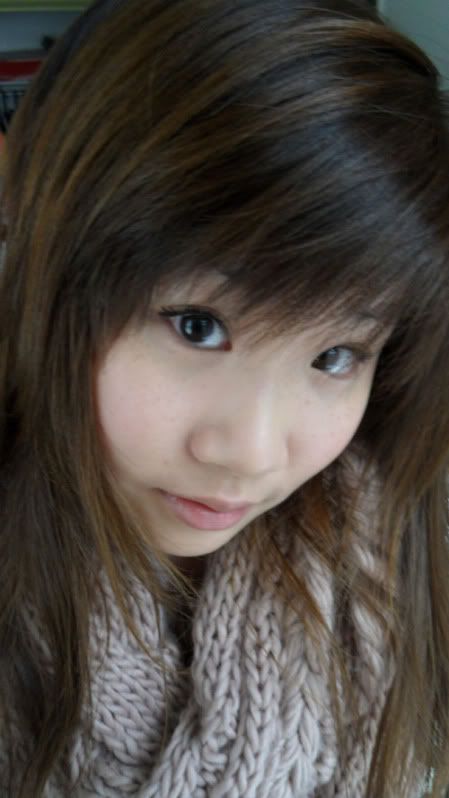 I usually fake a wider/rounder eye with my eyeliner... ohh noooo small eyes XD oh well
EVEN closer look XD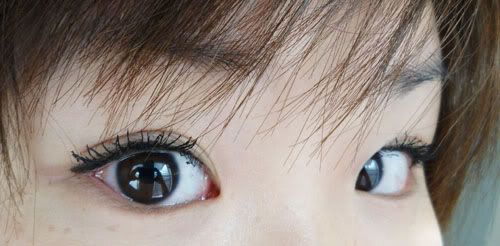 I was wearing the sample mascara I got from Lancome which is not waterproof =( therefore did not hold curls as well. Waterproof all the way peeps! XD
My next post will be on how I treat my skin when it's "acting out"... still working on it :) some people might find it disappointing though cuz I got it from youtube and it's just a variable of that recipe. Also I have pretty rare skin problems, at least I haven't met anyone else who has my condition!
Anyway I know a lot of you who are still in school are really busy. Just want to wish you guys good luck ^___^ and take care don't get sick! (speaking from a person whose throat feels swollen T_T )
By the way, I added my "beauty info" on the right-hand side, hopefully it'll be informative to some of you :D
Talk to you guys soon =D
<3 Frances