Hello hello hellooooooooooooo!!
How's everyone =D
I haven't done an inspired look in a while XD well it's not strictly an inspired look... just inspired eyeliner XD cuz I didn't do the eye shadow according to her pic (looks like she has orange-ish eye shadow on upper lid and bronze on the lower lid? can't really tell XD)
Here's the inspiration =D Tsubasa-san =D
Not her typical signature look, but I love it =D
Pointers to the eyeliner:
1. Extended, natural cat-eye flick on the upper liner. The angle of the flick is so it blends in with your lashes/falsies.
2. Thick outer 1/2 lower liner (with rounder shape)
3. Inner 1/2 lower liner is strictly on water line, keep it thin and subtle
4. Subtle cat-eye point on the inner corner of the eyes
So if you want to do the rest of the face like hers, of course use circle lenses, false upper and bottom lashes. She has baby pink on her cheeks, and bubble gum pink on her lips.
This is not too different from how I usually do my eyeliner, except for the pointy inner corner. Can you see?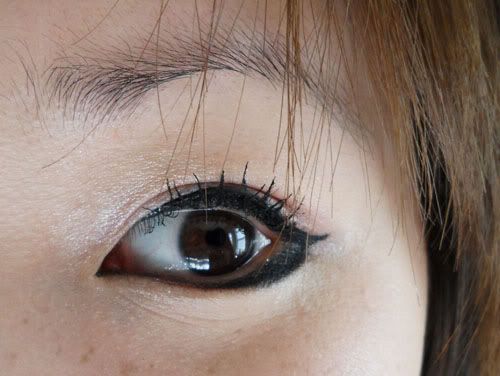 The cat-eye point on the inner corner shows up better in this pic I think. I have tried doing this before but I always feel like this technique makes my eyes look dirty or something lol, but I finally got the gist of it =P the key is not over do it, especially with eyes small like mine lol.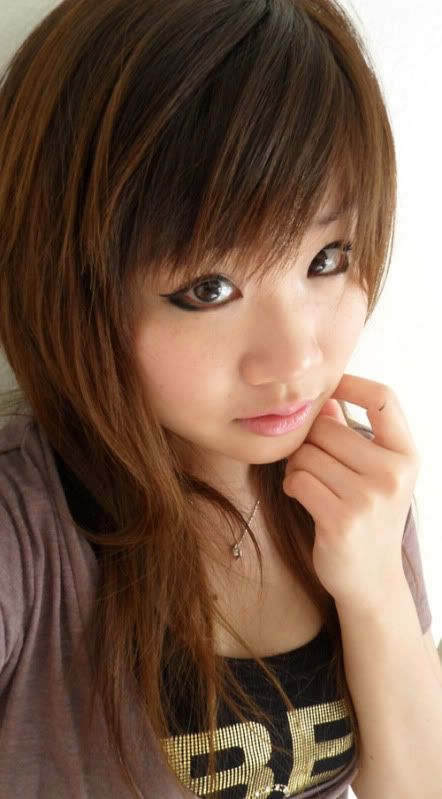 lol natural sunlight lighting for a change =P I feel like the pointy inner corner almost make my eyes look bigger than usual?!?!?!?!???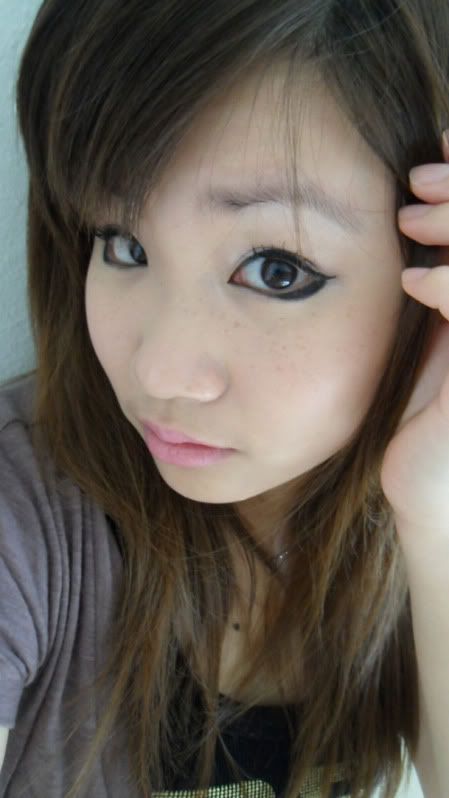 sunlight makes me ghastly XD excuse my brows... I don't usually do them XD
And I'm wearing MAC Gaga lipstick =D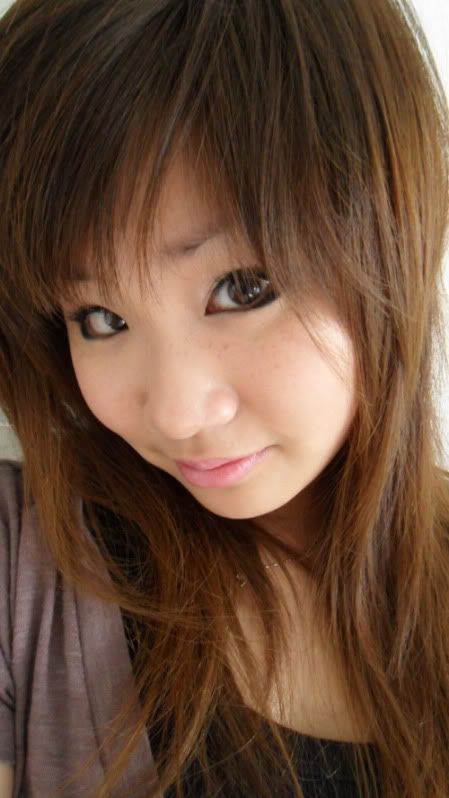 I like the look but I don't think I'll be doing it often, cuz I have the habit of rubbing my inner corners with my fingers to check if there are boogers XD with the pointy inner corner I can't do that XD
Do you guys ever draw in the inner corners when you do your eyeliner???
Stay healthy everyone! I think I'm getting sick =( and with my face red and itchy and swollen... life can't get any better, haha!
<3 Frances