Hello beautifuls ^_^
Hehe today I will be reviewing this foundation that has probably already been reviewed to death XD Nevertheless I'd just like to throw mine to the sea of Laneige foundation reviews out there XD
Before I get into the review, I just wanted to let you guys know the difference between the two Snow Crystal Foundation
There is this one, which is the one I bought: Snow Crystal Dual Foundation SPF22 PA+
There's also the Snow Crystal Dual Foundation [White Plus Renew] SPF41 PA++
So aside from the difference in SPF, these two foundations do give absolutely different finish.
The blue one gives super pale/light-reflecting finish
O_O cuz it's meant for whitening/ look paler. So after seeing it at the department store, I know for sure the blue one is not for me. **** Image credit goes to Google****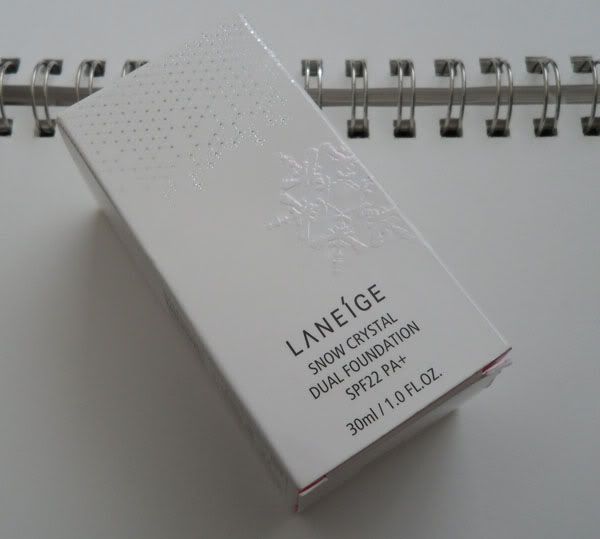 Price: $1500 TWD (about $52 USD freaking EXPENSIVE!!!! even more expensive than Chanel Vitalumiere Aqua foundation =_= ......................................... what the f. Laneige is SO expensive in Taiwan no joke. Taiwanese department stores over-prize EVERYTHING).
Volume: 30ml (1 oz.)
As usual, let's look at the packaging first!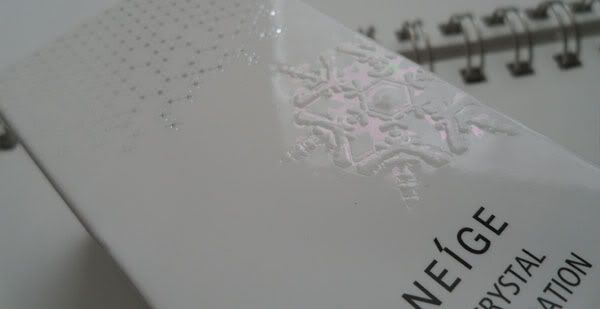 OMG do you see that?! the snow flake actually reflects pink!!! *sucker for packaging mode fully ON*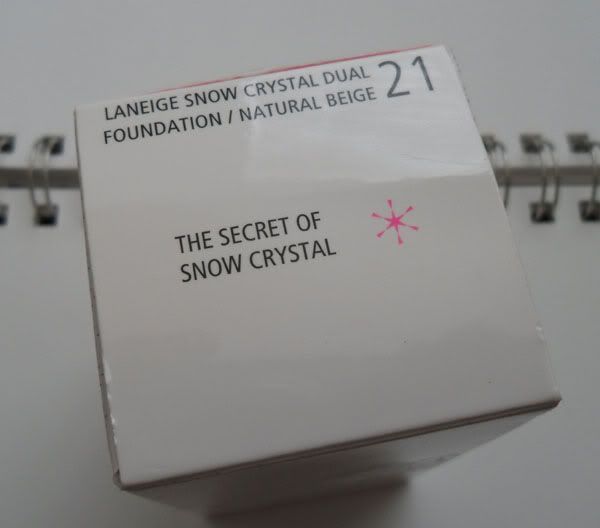 It's hot pink on the inside!!!!!!!!! *excited dance*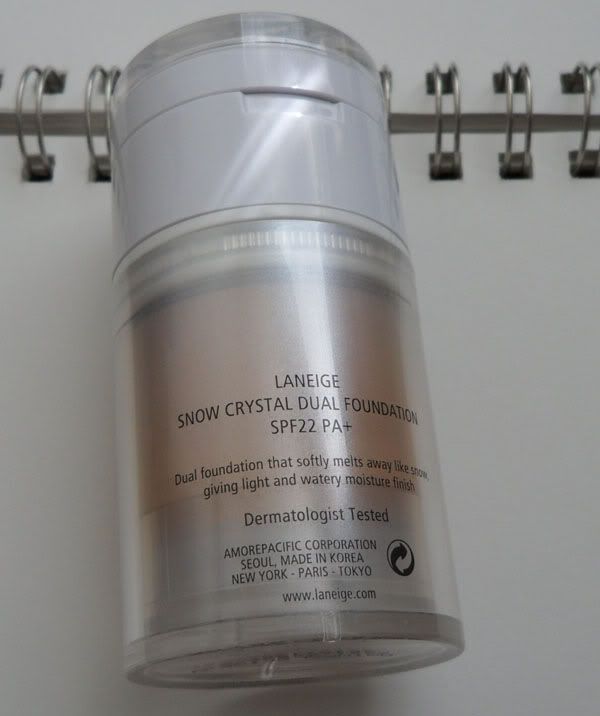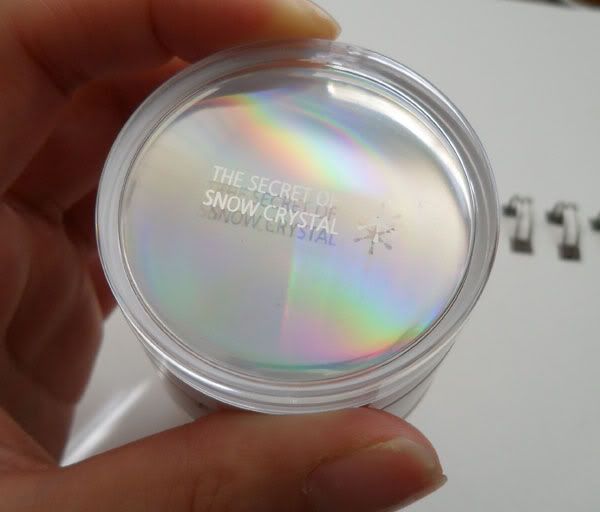 So so so beautiful >///<
Since the concealer is part of the package, I figure might as well talk about it.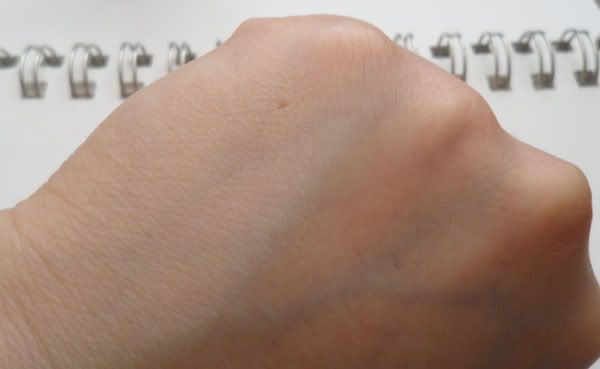 Can you spot the little freckle on my hand?
lol... um... coverage... fail?
I'm not a concealer user so I can't really tell you when a concealer is good or bad, but I'm genuinely unimpressed with this concealer.
The coverage isn't too impressive, but the worst is that this concealer looks pretty dry and powdery.
I wish Laneige would just sell the foundation WITHOUT the concealer. I feel like it's a complete waste of money having to pay for both products when I just want the foundation (or can you actually purchase the foundation/refill alone in Korea?? Does anyone know??)
Now foundation time!!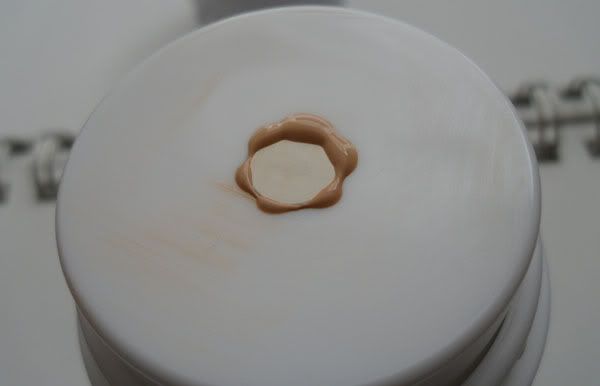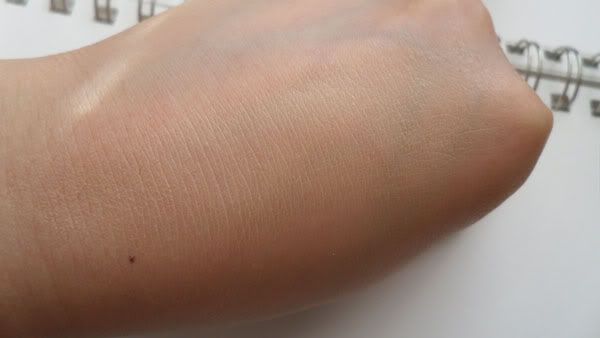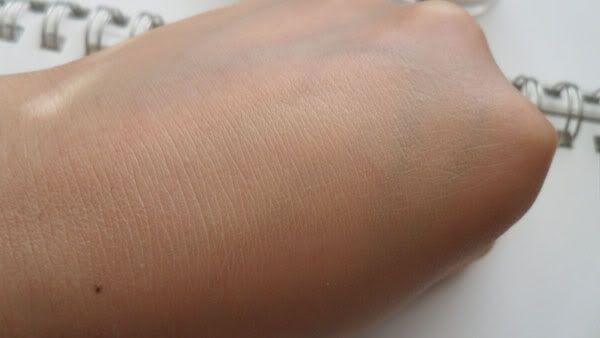 Other things I want to mention about this foundation...
-SPF22 PA+
- Dries relatively fast (although I'd say it's mostly because Colorado is really dry)
- Doesn't oxidize.
- Wears pretty well, doesn't slip and slide much (although I always always set my foundations with powders).
I found that both Jill Stuart and Laneige wear best if I spritz my face with facial mist over the day.
- Light to medium coverage.
The coverage is definitely on the lighter side (Jill Stuart and Laneige are the lightest I've ever owned-- the coverage is definitely lighter than Chanel VITALUMIERE Aqua).
-
Since the coverage is on the lighter side, I would suggest ppl who have more problematic skin to go with BB cream instead of this foundation, cuz BB creams in general give better coverage. If you have good/decent skin, or if you have a really nice primer/base, then I think you could give this foundation a try :)
-
I DON'T like to use this foundation alone, because the coverage is a bit too light for my liking. I could see my blackheads through this foundation when I use this foundation alone. I usually use this foundation in conjunction with my Biotherm white D-TOX correcting base, or my Jill Stuart primer.
Either that, or I will use this foundation alone but set it with powder foundation instead of loose powder for more coverage.
You don't need to use a primer to achieve better coverage, you can simply just build it up with the foundation for the same effect. However I find that my foundation tends to cake up more if I do that.
-While it gives me a dewy finish in Taiwan, it gives me a matte finish here in Colorado. I have to say... I realized that climate does make a huge difference on how your foundation wears. When I wore it in Taiwan where it's super humid, I was AMAZED by how absolutely glowy, healthy my skin looks. Seriously, after I used it, I was like... wow... now I understand why Korean actresses/singers all look like they have AMAZINGLY healthy glowy skin XD okay that's an overstatement. But you know what I mean?
This was the effect that I was able to achieve while I was in Taiwan (pic from my
glasses post
lol. Excuse computer glare!) Seriously, I couldn't stop marveling at how absolutely amazingly glowy and dewy my skin looked with this foundation. Trust me it wasn't the lighting. It really looked great in real life.
But now I'm back in Colorado where it's super dry, this foundation to me really isn't that much different from the Jill Stuart one anymore ='(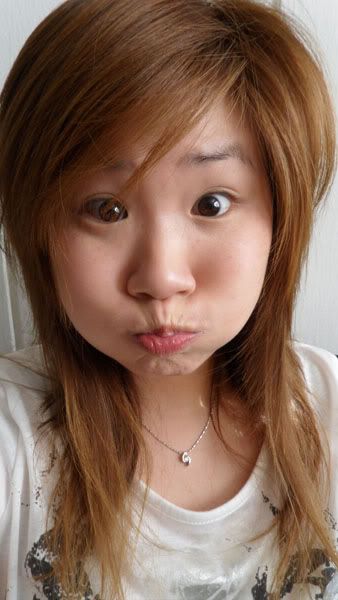 This was all I was able to achieve
(yeah I was bored last week when I wore this foundation XD)
Still looks pretty natural and great, but nowhere as glowy as it was in Taiwan ='(
just matte now.
Kind of defeats the purpose why I bought this foundation.
I bought this AND Jill Stuart cuz I want a dewy AND a matte foundation =( I tried using wet sponge (beautyblender) with it, but it still doesn't give the same effect. The effect is pretty much the same as Jill Stuart. Sigh.
Since I compare this foundation so much with Jill Stuart (see my detailed review
here
), I'm gonna actually swatch them side by side. Please note that the following pics are taken with yellow lighting. Sorry for the inconsistent lighting >_<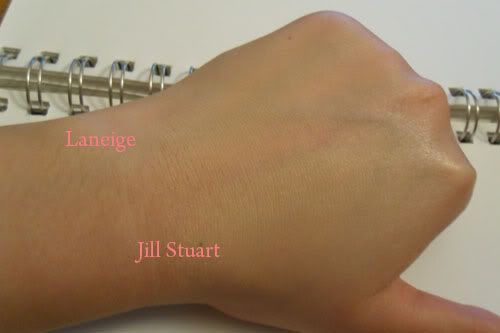 Aside from the fact Laneige is a tad darker than Jill Stuart, they basically look the same/ give same finish... ***under dry climate***!
Demo demo demoooooo timeeeeee lololol I'm sure you guys are all dying to see my naked face har har!
Watch in HD please!
I just realized that I'm like really comfortable with showing my complete naked face in my videos now O_O At first I was so self-conscious, now I just don't care XD
That's all! Hope some of you find the review helpful ^_^
<3 Frances