Hey guys ^_^
So I thought I'd make this quick and more detailed post in response to some of the questions I got from my
last post
:) hopefully this will help clarify things!
First, about the oatmeal cleanser...
1. It doesn't matter what brand you use lol. Oatmeal is oatmeal XD
2.
I DO recommend getting
INSTANT oatmeal
, rather than quick or traditional oatmeal.
Just because instant oatmeal have smaller oat pieces are least likely to scratch your face. When I used quick oatmeal or traditional oatmeal, I find that chunky oat pieces are somewhat scratchy on my face.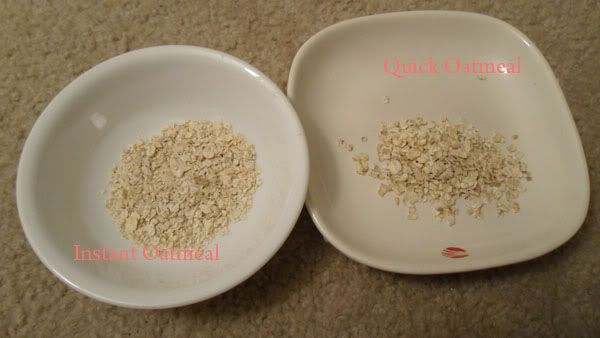 Can you see the difference? Instant oatmeal have much smaller oats.
There is not really right or wrong on how many times you do your mask, just do it however many times you feel like your skin needs it. For example, when I first came back to the US, my face was having a major breakout, so I treated my face with this mask two weeks straight. Then I took a break and do it probably two or three times a week. Sometimes I do it once a week or sometimes I only do it when I remember XD But I'd say do it as often as you can.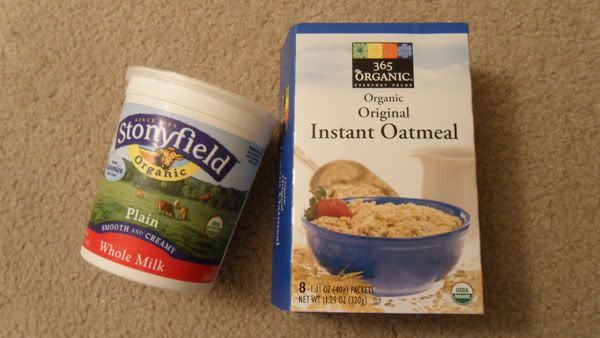 All you need is your
PLAIN
yogurt
and oatmeal. Please please please make sure it's PLAIN yogurt. "Original" or "Vanilla" do not count as plain yogurt.
If it's not plain then it's not going to do anything
cuz it will be all sugar. It doesn't really matter if it's low fat yogurt or whole milk, but I generally prefer whole milk yogurt (because I don't buy it just for my face... I eat it too LOL and whole milk tastes much better... that's the only reason ahahahah).
It doesn't matter what brand of yogurt you use, as long as it's plain it's good. Besides Stonyfield, HighMountain and Dayton also make plain yogurt, but Stonyfield is my favorite (I don't know why my face does respond better to Stonyfield though... it does absorb better than Dayton. I have no idea why).
1 spoon of yogurt and 1 spoon of oatmeal is more than enough for the entire face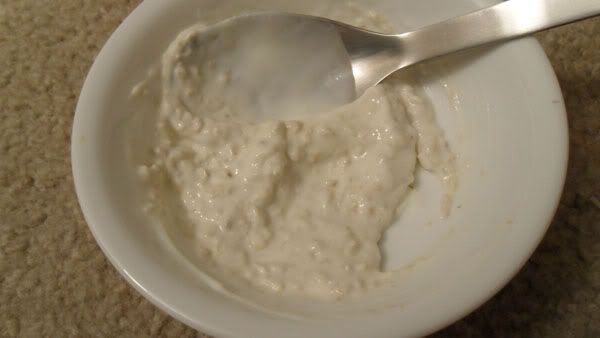 I usually mix them together before I go shower. Then I put it in the fridge before I go shower. That way when I'm done, oatmeal soaking in yogurt allows oatmeal to soften up and the yogurt to absorb the oatmeal. Apply generously on your face (I use an old foundation brush. Try not to use your fingers because the warmth of your fingers will make the yogurt really runny and hard to apply), and I like to let it sit 20-25 minutes. I like to use a paper towel as a bib to catch any accidental fall-outs, cuz oatmeal is chunky and might slip down your face. When time's up, I'd try to remove the oatmeal gently first with kleenex or paper towel, that way there will not be oatmeal chunks to clog up the drain.
Make sure you rinse your face really really well cuz you don't want any food residue on your face
! And after that, just do your skin care routine.
Hope that helps and clarifies some questions! :) Good luck ^_^
<3 Frances