Hello guys!
So I was at Nordstrom yesterday to purchase a sunscreen from Shiseido (will do a review on it once I tested it out) I saw this pretty good pre-sale deal at the Shu Uemura counter.
(It's pre-sale because you have to order them, then receive/pick them up later).
This pre-sale set, which is called
shu uemura Skin Revitalizing Discovery Kit
, is only
$35
, and includes three items: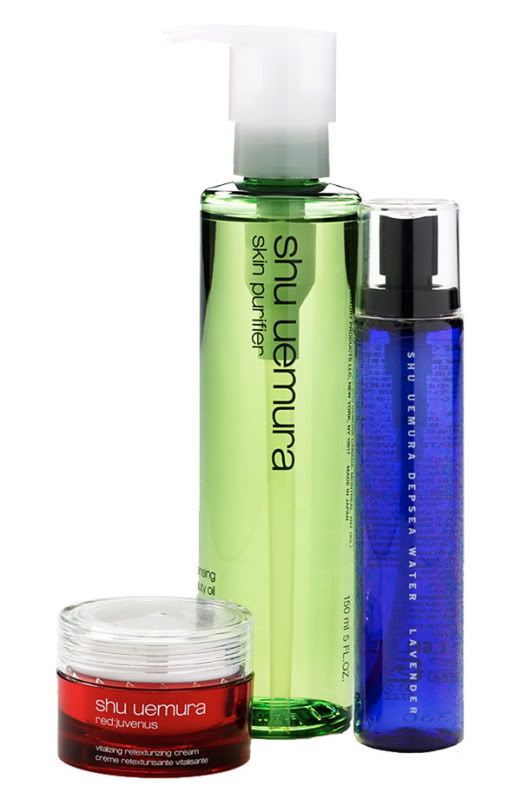 1. Skin Purifier Antioxidant Cleansing Oil (5.07 oz.)
(This alone usually retails for $32!!! It's a full-size item :D :D )
2. red:juvenus Vitalizing Retexturizing cream (0.44 oz.)
3. Depsea Water Mist in Lavender (1.7 oz.)
I've been using MAC's
cleanse off oil
(5 oz for $22) and I'm on my third bottle.
I use cleansing oil in stead of other forms of makeup remover cuz I think it's the most gentle way to clean my face.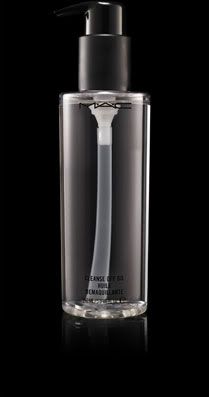 before MAC, I used to use
Lancome Bi-Facil
(4.2 oz for $26)
Which is an excellent eye makeup remover, but I switched to MAC because I wanted something that can take off makeup from my whole face, not just eye-makeup (I also don't believe in makeup wipes). I remember I used to love this so much cuz it removes makeup so well and it's so gentle,
but after using MAC for a while however, when I switched back to bi-facil I actually found that it stings my eyes
X_X So sadly I don't use this anymore.
So anyway,
I like/or don't mind the MAC cleanse off oil, but I don't love it.
I only keep repurchasing this because I don't know other good cleansing oil XD My ex-roommate told me that the cleanse off oil from Shu Uemura is even better than the MAC one, but I never tried it cuz it's like $10 more expensive!!! But since the pre-sale is such a good deal ($35 for three items!! full size cleanse off oil too! SOO worth it!) I decided to give it a try.
After ordering the set, the sales associate gave me the cleanse off oil sample, and the eye-cream sample so I can start getting a feel of what it is like. And aftering using the sample last night, OMG, I was so impressed with the cleanse off oil (wayyyyyyy better than MAC!!!!) that today I went to the mall and ordered two more sets... yep! two sets X_X so I have a total of three... hell yeah I'm stocking this up! I go through makeup removers fast, facial cream is always welcome, and facial mist is perfect for summer... seriously, why wouldn't I want to order more XD
Here's the comparison between the shu uemura and MAC cleansing oil:
I only used a dime size of Shu Uemura and it removed my makeup from my whole face, and it melts aways my eye makeup so instantly it's crazy. The MAC one I usually have to use a quarter size*2 times to remove my makeup, and I have to patiently massage my eyes for about a minute to get the makeup completely melted. The Shu Uemura takes like 5 seconds. So Shu Uemura takes so much less time and effort to remove makeup, I love it!!!!!!!!!!!!!!!!!!! >w< Plus Shu Uemura smells so floral-y, how can you not love it >w<
The sales associate was very generous and gave me a TON of samples today :)
phyto-black lift anti-wrinkle cream
phyto-black lift smoothing anti-wrinkle emulsion.
other cleansing oil :P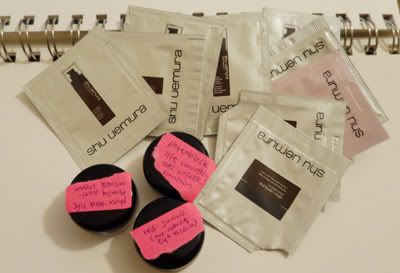 Look at how many packets I got! Enough for me to try out each for a week
and haha yes I just threw some post-it to label my jars XD
all the cleansing oils she gave me... will be trying them out too.
But I'm gonna save the bottles... they're actually perfect if you're traveling cuz a little goes a long way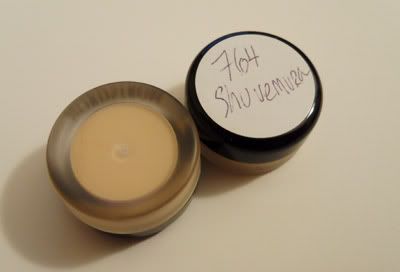 I also asked for some liquid foundation samples XD (yeah I'm always on the lookout for my perfect foundation...) Both shades work for me, so she gave me each so I can play with them :)
I'm not sure when the pre-sale goes till, but I'm supposed to get them on 7/16 so I assume that will be the final day?? Not sure. But if you guys want to give it a go hurry up :) :) :) If you're not sure whether or not you'd like any of the products, you can always ask for samples to try out at home, don't be shy :)
Hope you guys find this helpful :)
And because I haven't shown my face in a while XD
My hair's getting soo long again sometimes I just want to shave it off... hahah!
<3 Frances