Hello guys!
Before I get into my post, I just want to quickly inform you guys that Bubbi from Bubzbeauty is launching 24-hour blogTV (she's doing four 6-hour sessions) and all the views/earnings will proceed to charities that help relieve earthquake/ tsunami in Japan. So if you're a fan of Bubbi, be sure to join her! If you're not, even opening up the blogTV and just let it sit in a tab/window will help! Click
here
to to go Bubbi's blogTV =D
Okay now let's start with the onslaught of foundation reviews! XD Let us begin with... Chanel!!!! :D
Since I don't own the product, here's an image of the product.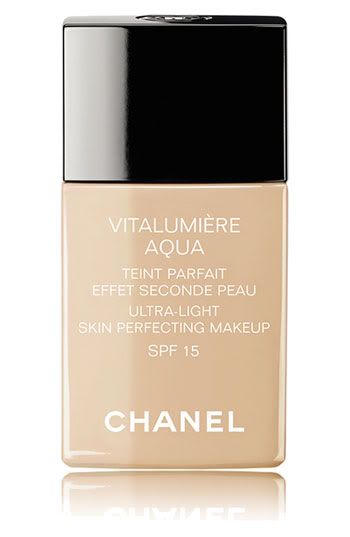 Volume: 1 oz.
Price: $45
Word of caution:
This foundation does oxidize quite noticeably!
I remember turning around to change clothes and went back in front of the mirror and being confused... my face looks like a different color? That's because it is! XD
So I advise be careful and go lighter when you choose your shade
. Of course, my advice would always be take a sample home with you!
Swatches: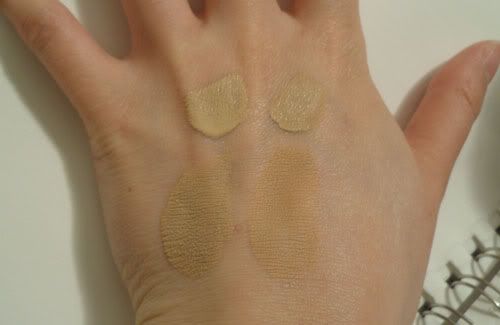 I got my samples in B20 and B30. B20 on the left, B30 on the right.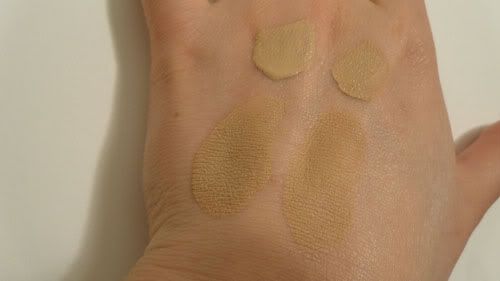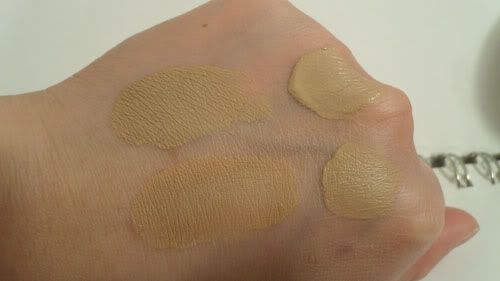 I might have to try other shades but for now B20 seems close enough. B30 initially is okay but it definitely dries up too orange -__-
My thoughts on this foundation:
- SPF 15
- Coverage is medium. I love how natural the finish is!
- I love the texture and consistency! It really is water-light, weightless and comfortable!
- Easy to blend
- I don't like how it oxidizes. It might look drab on some people by the end of the day, but it's okay on me. But still.
- I like it doesn't cake.
- I think the scent is funny XD it's supposed to be a rosey scent I think? but it smells a bit more chemical for me.
- The staying power is decent (after setting with powder). If you have oily skin like me (on my nose!) then it might slip if you touch your face lol.
- Finish is matte but not completely matte.
- I like how this foundation doesn't make my face look flat. Some foundations do and I will have to do the shading/highlighting to look more natural.
- Overall I think this foundation is worth looking into! :) Just be careful with the shades.
As usual... product demo :P you guys will be sick of seeing me apply my foundation by the end of this month XD or it probably wouldn't even take that long lol
I think this video is blocked in Germany due to copyright issues -__-
PS: I was running a mild fever at the time of filming XD although physically I felt like crap, I was still in a good mood XD my body and my mind don't work in sync I guess lol.
PPS: I'd also like to stress, although I DO have good skin, it doesn't look anywhere as good in real life lol! As I've mentioned many many times, youtube REALLY washes out the videos.
final verdict: I didn't purchase it because this foundation slips too much on my oily nose at the end of the day.
Hope some of you found this helpful ^_~
<3 Frances