Hello people~! =)
haven't done outfit posts in a long time... :P I got a vest from Bebe like last week?
It's the "Leatherette Moto Vest"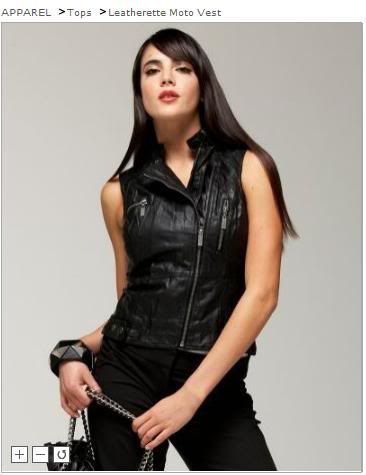 So if you actually look it up this vest is quite pricey... -___- so I made sure I can wear it many ways XDD to make my money worth it... kind of? orz
But it is kind of versatile =)
You can just wear the vest like this, leave it open
Excuse the awkward pose... XD
or this, still leaving it open but folding the front and neck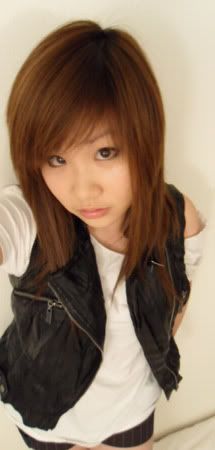 or zipped up with folded front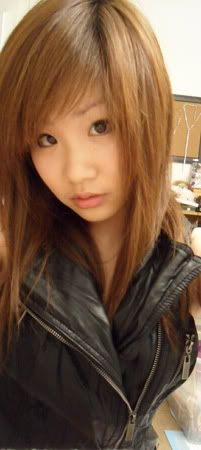 like so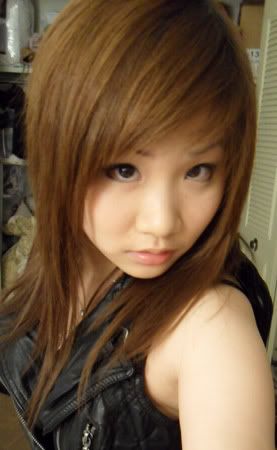 But my favorite wearing way... is zip it all the way up and fasten that little belt on the neck =)

And...
Please excuse me cam-whoring ahaha!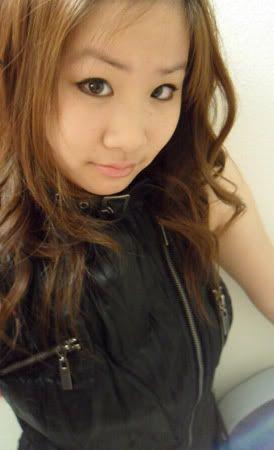 I tied my bangs up in this pic =P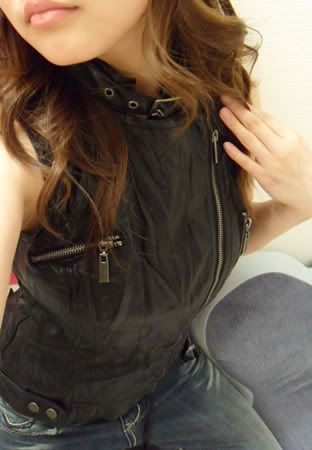 See the belt thingy? I just love this vest =P
messy hair miao~
I rarely take pics from the front... haha you can see why now -__- I like the side of my face better lol!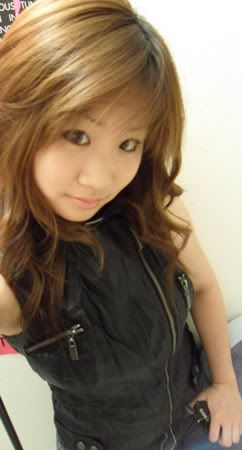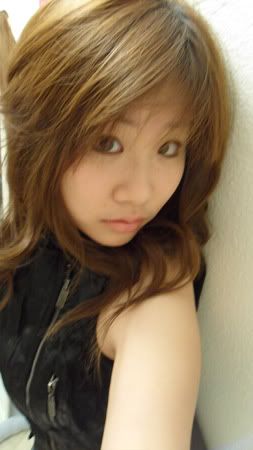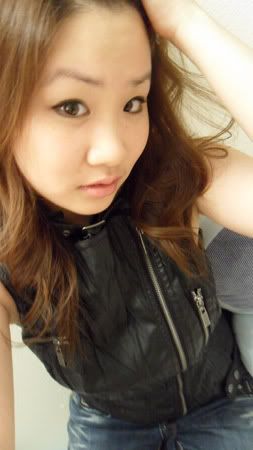 LoL I was holding my bangs up cuz they were bothering me -__-
And and and...
Other Bebe stuff I'm lusting after XD (too expensive though -__- so... I think I will just look no buy orz...)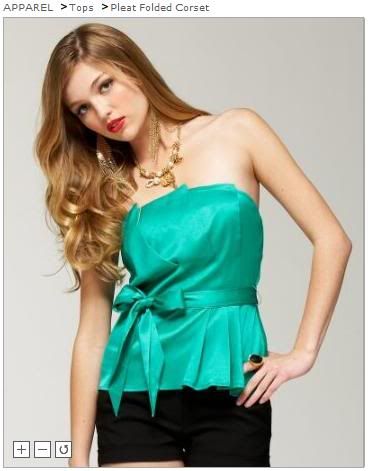 I don't usually like bows but I really like this design =) not over-done cuteness
haha you can prob tell... I love vests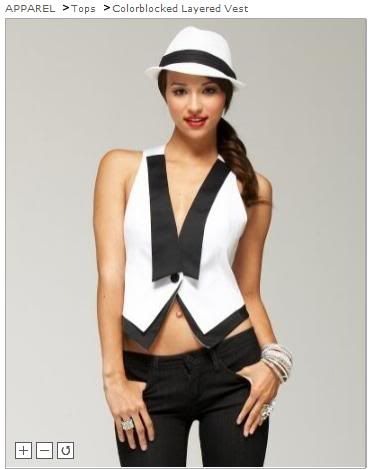 Miaoooo >__< I'm gonna try this one next time (but I won't buy it!! *keeps reminding myself* haha wayyy too much!)
This for some reason reminds me of the girlicious maniac outfit :)
AHH~~ why is Bebe so expensive!!! DAMMIT! lol
What stores do you guys like?? I love shopping at Forever 21... well mostly b/c they're more affordable, but they have a lot of cute stuff too :) but I need to stop shopping there cuz ALL my stuff are from there!! ahh!! LOL
Happy Friday~ ^__^
<3 Frances