Hello to allllllllll my bloggies out there!!! =D
Happy New Year ^____^ (hahaha yeah... mega late XD been busy!)
I hope 2011 is going great for everyone so far! (It's only been one week, it can't be that bad? I hope not? lol)
So I thought it'd be fun to kick off 2011 by doing a best of 2010 post =D
Plus I've never done a "favorite" post before... (I'm really really REALLY picky so I don't "love" a lot of things.... I do "really really really like" a lot of things though XD) but I've always loved watching beauty gurus talk about their favorite products of the month =D So I hope you guys will enjoy this post!
Best of 2010-- Products I cannot find any fault with!
1. Aussie 3 minute miracle conditioner
Ahh when I decided to do a best of 2010 post this was absolutely the first thing that came to my mind! I have used many conditioners, salon grade or drugstore, but I always come back to this babe! This thing seriously saves my hair <3
2. Hakuhodo G522 eyeliner brush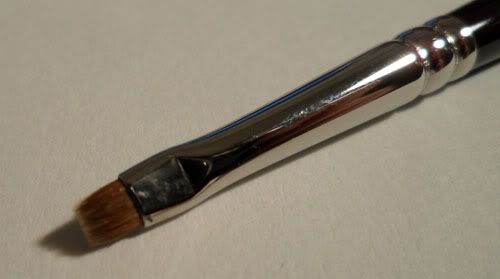 My go-to eyeliner brush for the entire year... so so so soft and easy to use... don't know what I will do without this brush >_<
3. cle de peau BEAUTE THE MASCARA/MASCARA INTEGRAL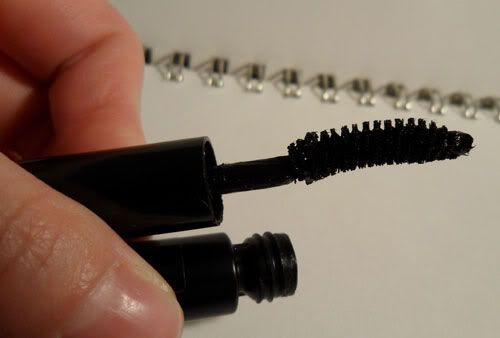 The slight curve fits so perfectly to my eye contour
Lol it's really kind of funny that I put this on my "best" list when I don't even own the full size product XD well I did, if you watched my skincare/makeup haul video, I did show it in the vid. But in the end I decided however much I absolutely LOVE this mascara, it's too too expensive. I can now reveal to you guys, this mascara is $50.... lol *feeble smile* so I returned it and got a Lancome mascara instead. I have to say though... after having used this integral mascara, all other mascaras are just okay T__T Lancome mascara didn't impress me anymore after this mascara. Hands down best mascara ever! (beats majolica majorca too lol) omg I might cave in and actually splurge on one... once I save up for a few months... lol
4. Shiseido Extra Gentle Cleansing Foam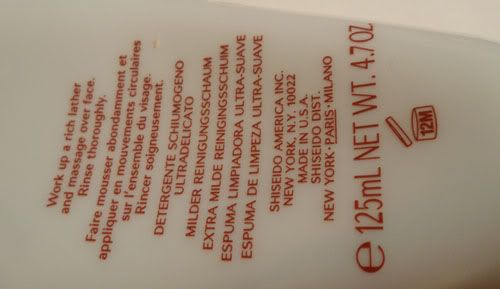 Personally I only like cleansers that foam up really well. This cleanser lathers up so well, and the lather feels silky =D it feels so good whenever I cleanse my face with this. By the way I never use this cleanser to take off my makeup; to me, removing makeup and cleansing my face are completely two different things. By the way if you ever want to try this out, make sure it's "extra gentle", not just "gentle." The "gentle" doesn't lather at all which sucks.
5. CONI Exfoliating Gel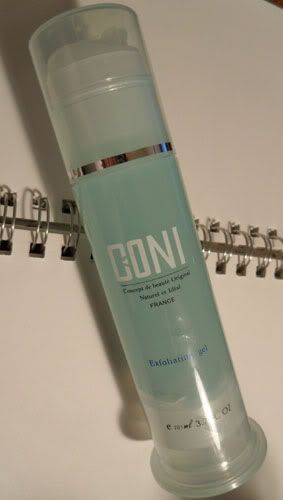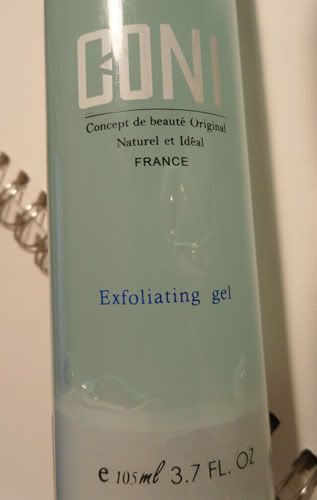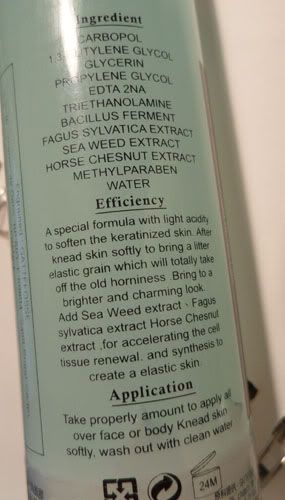 I have no freaking clue how much is this or where to buy it =( my mom got some for me from department stores in Taiwan. I've gone through 3 of this and I'm on my fourth one =) this exfoliating gel is gentle enough to be used on daily basis-- I use this every day when I'm in Taiwan because the air there is so polluted. It really does take off dirt and dead skin only-- cuz if I exfoliate once, I'd see clumps of dirty"exfoliated stuff" coming off my skin, and if I exfoliate again after that, there wouldn't be as much clumps coming off, and the "exfoliated stuff" would be white, meaning skin is clean =)
6. Dolly Wink base coat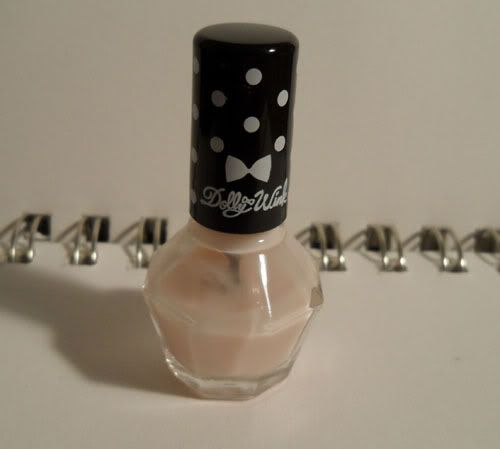 Dries fast, protects my nails =) but to be honest this is the first and only base coat I've ever used XD so I have no comparison haha
7. MAC #7 False Lashes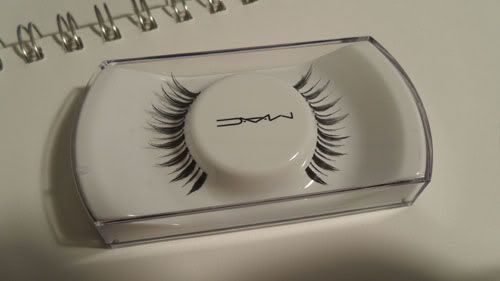 I used these soo much in 2010, cuz I totally enjoyed the dolly look =P these are just perfect. Compared to Dolly Wink, these are just a tad more comfortable and easier to wear, plus I didn't have to trim down length for these XD
8. Sigma Flat Top Synthetic Kabuki Brush F80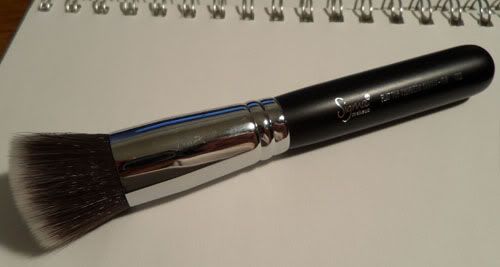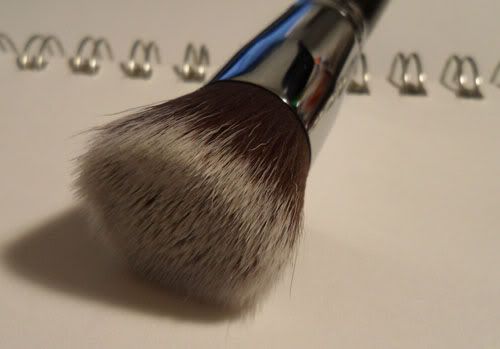 Best foundation brush for very runny liquid foundation! No streak marks at all!
Please note-- for very runny/thin liquid foundation only. I tried applying MUFF HD foundation with it, which is of thick consistency, and I think sponges give better finish. Also gel foundation and BB creams apply best with fingers in my opinion.
9. iQQU transforming kabiki brush
I love the size, the convenience, the softness =) and practicality-- can be used to buff on powder foundation or just dust on finishing powder.
So the above are the products I absolutely adore, and now I'm gonna include honorable mention XD which are products I really really really like but not perfect :P
Honorable Products of 2010-- Products I really really really like!
1. Dolly Wink brown pencil eyeliner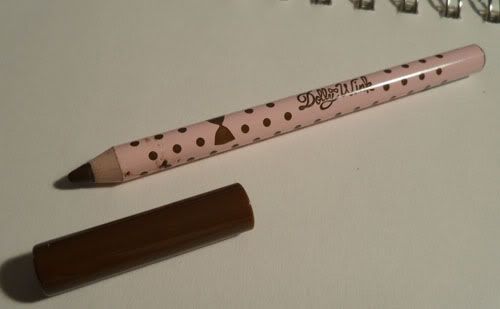 I absolutely adore the rich brown color. While this eyeliner pencil is not supposed to be water-proof, it hardly smudges on me at all on a normal work day. However it didn't make it to my "best" list because while it doesn't really smudge at all on a normal work day, it smudges somewhat if I hang out with friends-- usually because I laugh more... and you know, the corner of my eyes crinkle up, and occasionally accompanied by tearing up... so that make my eyeliner smear. So it really depends on days, there are good and not-so-good days.
2. Givenchy Photo'Perfexion fluid foundation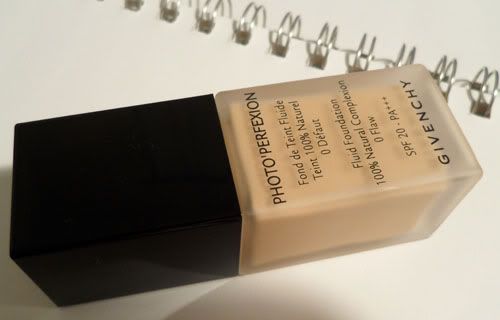 Oh GAWD this is like the pain of my heart. However orange the color is, I still freaking love this foundation because the formula is just so good >_< it's very moisturizing, good coverage (not full!) and doesn't cake! This is also the only liquid foundation that works well for me when my skin is flaking. To this date I still have no f***ing clue why the sales associate at Sephora matched me up with Perfect Honey... actually she matched me up with Perfect Gold =_= I went to exchange it. But I matched myself at Sephora not too long ago and actually figured out Perfect Praline or Perfect Vanilla work wayyyy better for me =_= still pissed cuz I could've gotten the better shades, and I feel like my money was wasted. SA at Sephora could be so idiotic sometimes -___- Perfect Praline is closer to my skin tone but still has that tint of orange, but waayyy better than Perfect Honey. Perfect Vanilla doesn't have any orange in it but a bit too pale for me. I don't know I might go buy a Perfect Vanilla and just mix it with the Perfect Honey I have... but I'm still trying out other foundations before I decide if I want to do that.
3. MAC cleanse off oil
I went through 3 bottles of this lol. I know in one of my older posts I said I like Shu Uemura better than MAC, but now I've actually been using SU for a while I'm reserving my judgements, I think I might actually like MAC better? Well I can't really compare anymore since I'm out of MAC lol... but I think these MAC cleanse off oil deserve to be mentioned cuz they did take off my makeup pretty well =)
4. Bare Escentuals bareMinerals SPF15 Matte Foundation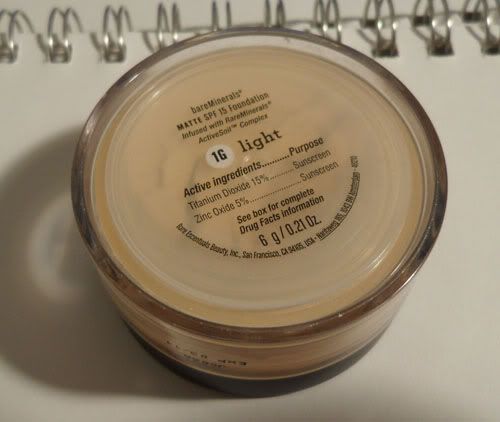 I've had this forever lol actually this is the first foundation I've ever owned. I reach for this so often when I need something quick/when I'm lazy/when my skin is flaking and fluid foundation just accentuates that. This covers up the redness around my nose so well, but unfortunately it doesn't stick so well on the rest of my face. I tried mixing it with moisturizer before and didn't work out that well lol XD ended up giving me patches haha. But it also doesn't cake when I get oily.
5. Urban Decay NAKED Palette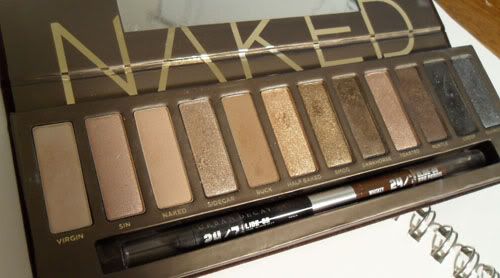 Didn't make it to my "best" list cuz the colors are on the heavier side that I found I can't really use for daily basis. However I've been reaching for "Naked" and "Buck" all the time to wear to work now :)
6. Shiseido Hydro-Powder eye shadow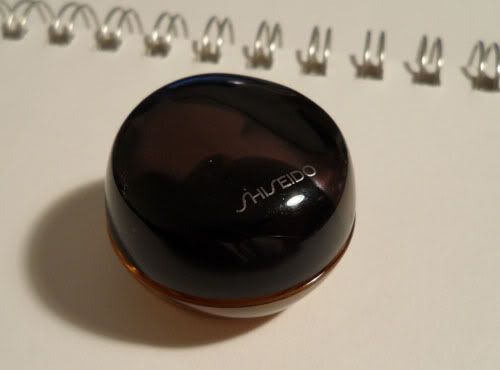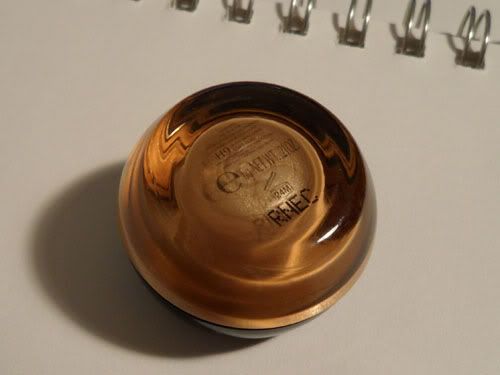 My favorite base so far. But it's not perfect cuz although it prevents my eye shadows from creasing, it obviously didn't prevent my eyeliner from smearing, lol...
7. Bed Head Masterpiece Massive Shine Hairspray
Great hair spray =) smells great, very light, doesn't make my hair rigid, holds curls well, gives shine. Only reason why it didn't make to my "best" list is because if I flip my head upside down and try to hold the roots, it doesn't hold the roots, the top of my head is still flat. So yeah...
Okay okay it's getting too long XD But I'm actually done XD not toooo terribly many products for the whole year right? ....I think?? Anyway happy Friday =D And I hope you guys have a lovely, relaxing weekend :) I have reviews coming up, and I'm finally getting around to do requested posts, I haven't forgotten about any of that XD
<3 Frances