Hello there!!
Dun dun dun dunnnn!!!! Review time again XD Hope you guys are not sick of reviews yet? And I know most of you are really curious about the Dolly Wink/Candy Doll products... I will try and get around to them... soon... I hope... >_<
So today! I have! Skin Food! Mushroom! BB Cream!
I don't know about you guys, but I love mushrooms... mmhhmmm....
Off the topic? XD Here it is!
I got mine from
eBay
for around $14 (free shipping)
There was no box... just comes wrapped like this
Supposed to be triple functioning: whitening, anti-aging + sunblock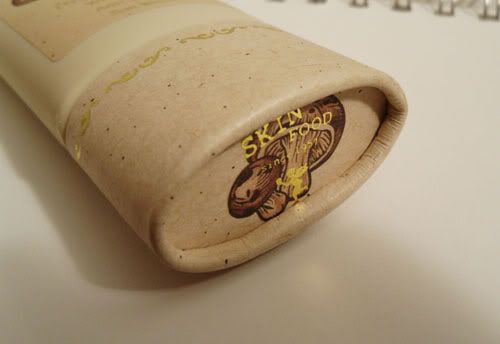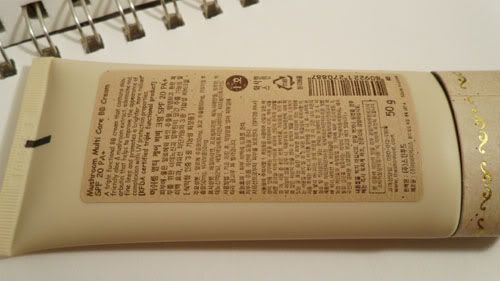 shade #1. There are two shades only (#1 and #2 for that matter XD)
sealed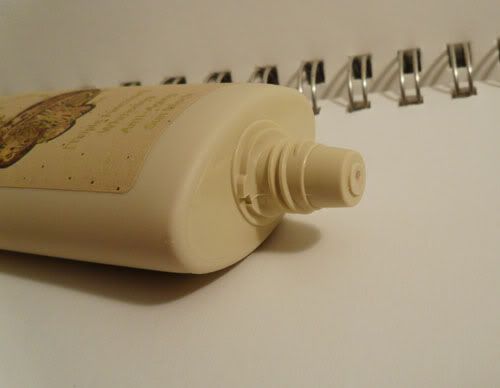 looks like this~!
Onto swatches:
My thoughts:
- SPF 20 PA+
-
I like this better than SKIN79 cuz it doesn't make me look ghastly pale
! Closer to my skin tone
-
Brightens up complexion
-
Staying power is pretty good
(I think that's one thing that applies to all BB creams in general... they don't slip and adhere to skin really well)
-
Gives very natural, finish. Between matte and dewy
if that makes any sense...
-
Doesn't cake when my skin gets oily
. Just looks shiny (another great thing about BB creams =) )
-
Consistency is on the slightly thicker side, but doesn't feel thick on skin at all
. When I say thicker I just mean it's not watery like some BB creams will start running down on my hand if I squeeze some onto my hand. This one just stays put/ doesn't flow around.
- Smells really fresh which I love =D (not like mushroom I'm pretty sure haha)
- Good coverage (light-medium)
- I'm not a fan of the packaging though cuz a friend has had this for a while (that's actually how I came to know this product XD) and the cap sometimes doesn't screw straight on hers... -__-
- Can't say much about the triple function lol...
I like it! As a matter of fact, this for now is my daily "foundation" until I found my perfect foundation :P
As usual... product demo time!
Did you notice I knocked over something in every single one of my video?! LMAO!!
Hope you guys enjoyed this ^_~
Have a great weekend!!! :D :D :D
PS: I can't believe I'm still awake and it's 1:50am hahaha XD haven't seen that number in a while
<3 Frances