Hello there!
Today's gonna be a review on this
mattifying day cream
from The Body Shop!
Let's just get started cuz at the moment I'm too lazy to write more intro XD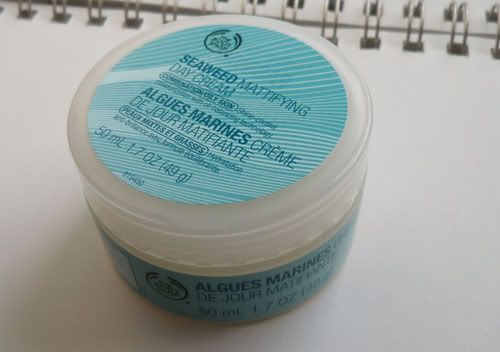 Usually $16 but I got mine for $8 while it was on sale.
From the website:
Best if you want to:
Control shine and achieve a matte complexion with a light, oil-free cream that moisturizes your skin throughout the day.
How it works:
Community Trade bladderwack seaweed balances skin tone and clarifies the complexion.
Oil-balancing, time-release technology controls existing sebum.
Antioxidant Vitamin E moisturizes, nourishes and helps to protect skin against premature aging and environmental aggressors.
Ingredients: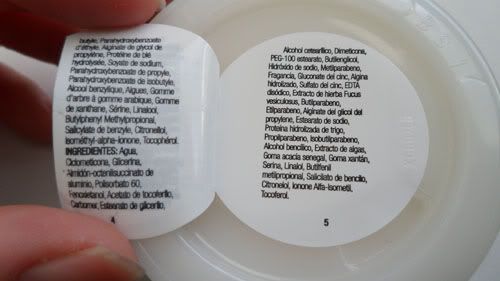 shoot I just realized the ingredients didn't show up too well... well please e-mail me if you want a detailed picture XD
it comes with a lid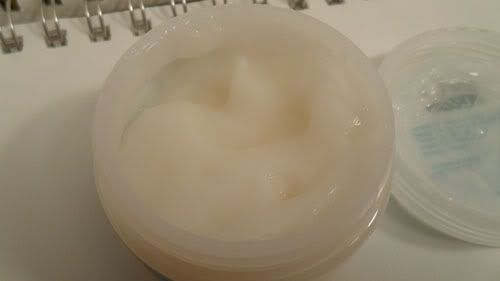 My own thoughts:
- May I first point out the product name itself is inaccurate? lol! It's definitely not a cream. It's more like a gel.
-
It DOES mattify my face
-- I can feel the difference. The effect is almost similar to using a primer.
However the oil control doesn't last all day-- although I look less oily, I still look oily at the end of the day
(mainly just my nose).
-
Not moisturizing enough/too drying for my cheeks! I don't think this product is suitable for whole face application if you have combination skin
like I do...
- Haven't been using this much (if at all haha) cuz the smell is too too toooo strong for my liking! I mean the smell itself is nice, but on my face... me no likey! Usually I like my skincare products not fragranted or just slightly fragranted. Preferably "comfortably" or "elegantly" fragranted if that makes sense XD
Maybe I will give it another chance tomorrow, I feel bad buying this and not using it!
Hope some of you find this helpful =)
<3 Frances