Hello!!!
Did everyone have a good Halloween?! =D I haven't seen many posts about Halloween yet... but the ones I did read were all so awesome!!! =DDD
Last year I didn't dress up lol... the year before last I was a speed racer =P
(the only self-portrait pic I managed to find was photoshopped... lol)
This year I decided I'm not going the slutty route lol (time to cover things up...I have a rather old state of mind wahahahah), instead I was going for the scary route... LOL
Anyway my costume was rather last minute... I didn't care much about my own makeup, because I had two guy friends who actually agreed to let me do their makeup and I was so so SO psyched about it!!! =D time to practice my makeup skills in the real world XD
I only spent like $24 for this Halloween... a deep berry MAC lipstick and the palest L'oreal True Match Foundation (which I don't recommend for daily foundation by the way... gives a rather powdery finish. was gonna get Revlon Photo Ready Foundation but it was more expensive XD)
The night before Halloween I played around with a few things, trying to decide what I wannna look like...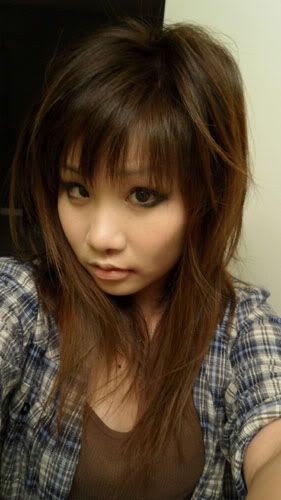 A farmer-girl-zombie...?
Maybe a school girl....??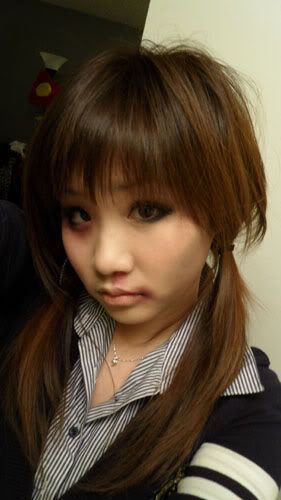 WAHAHAHAHA omg I love that black eye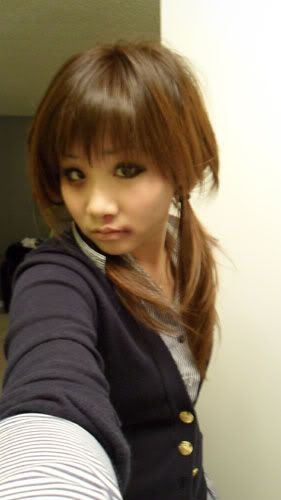 moral of the story... don't walk in dark valleys by yourself... muahahahahha!!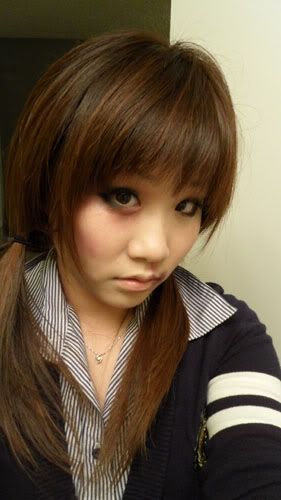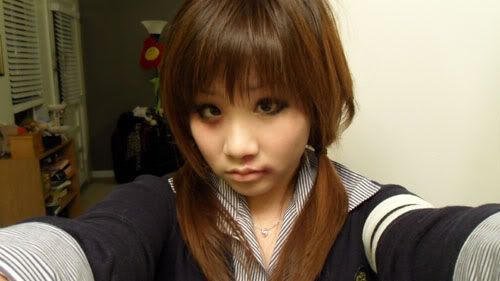 But on the day of Halloween... I actually decided to be... keep reading to find out =P
On the day of Halloween...
Working on friend #1's makeup...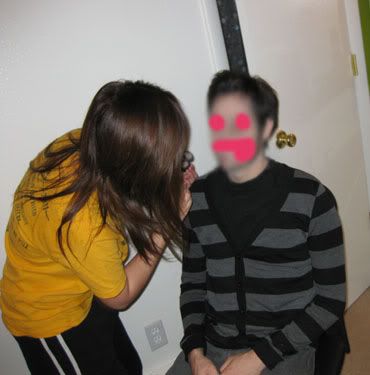 my friend's not comfortable showing his pic on my blog =[ so I had to wipe out his face lol..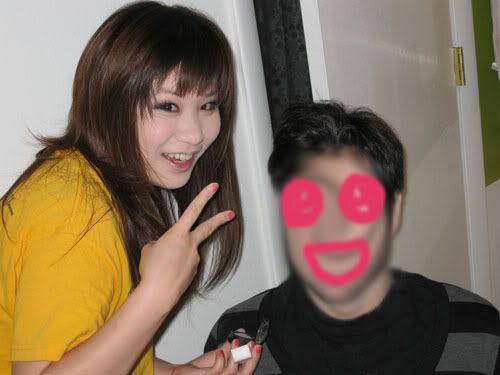 My own makeup was half-way done =)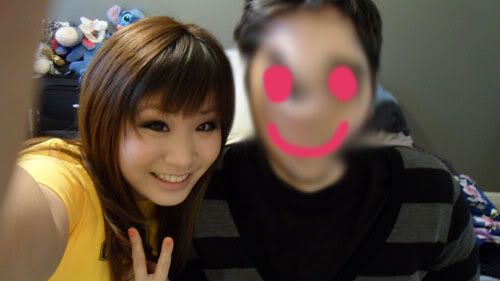 Was so happy when I was finished. Aghhh I really want to show you guys the makeup =((( sadness.
(other sad thing... you can't even tell I'm wearing extra pale foundation... lol)
Friend #2 "Before" picture
During picture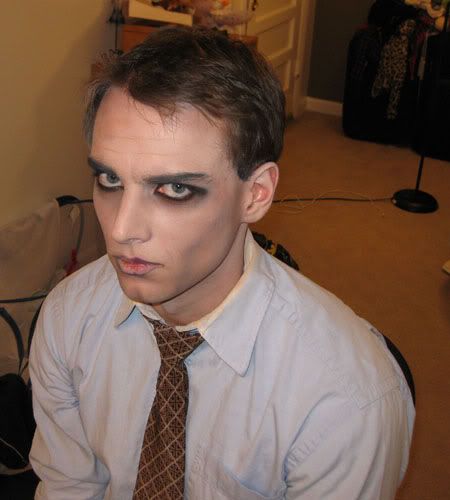 originally wanted to line his lips with black eyeliner then fill it in with deep berry lipstick and red lipstick... but he decided that was too gay XD
After picture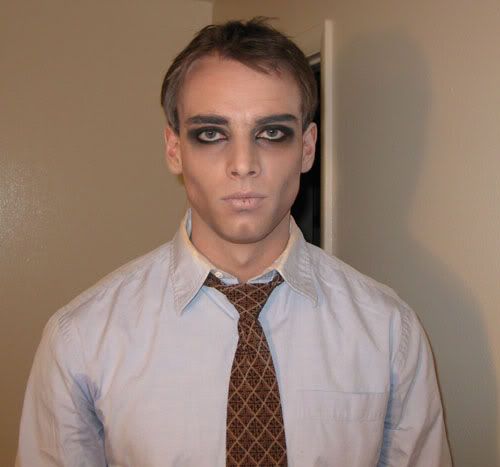 Decided to pale-out this lips =P
He seriously had the perfect perfect face/bone structure for this look!
Not done yet! Added some fangs and blood...
XDD
the gothic vampire was born!!!
As for me...
dead girl trying to fix her false lashes XD
I decided to be... a dead geisha who got beaten up before she died XD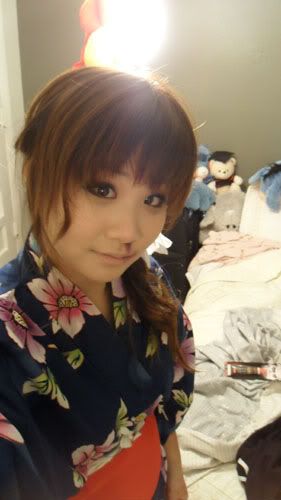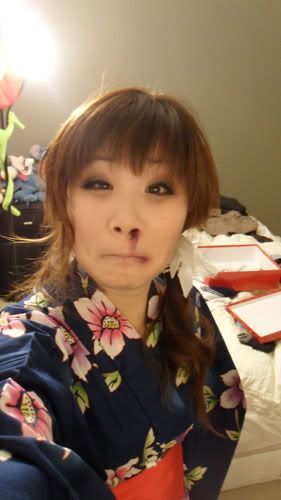 this face is more appropriate for my beating XD
With flash..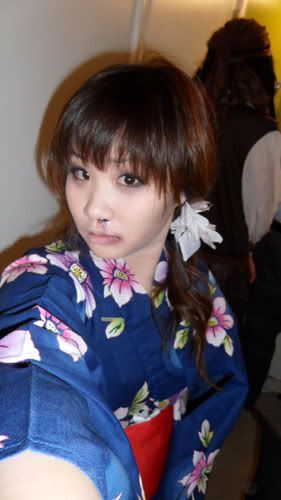 Ohhhh the nosebleed!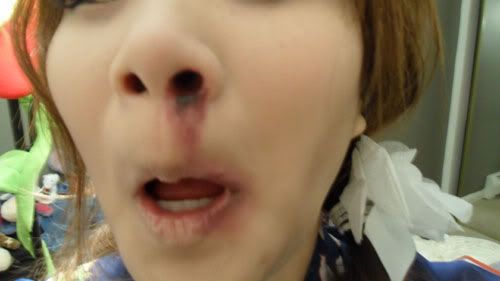 HAHAHAAHAHAHA excuse my nostrils... I cannot resist it XD you can tell I like my nosebleed a little bit too much...
I used lipstick, some eye shadow and lip gloss to do the wound/nosebleed =)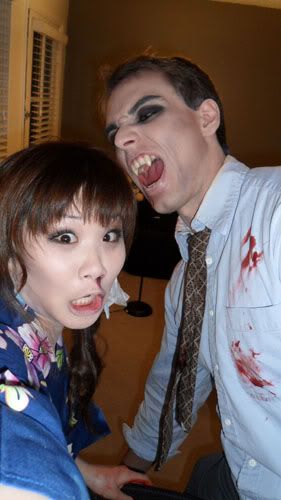 AHHHHHHHHHHHHHHHHHHHHHHHHHHHHHHHHHHHHHHHHHHHHHHHHH I still got attacked by a vampire after my gruesome death... lol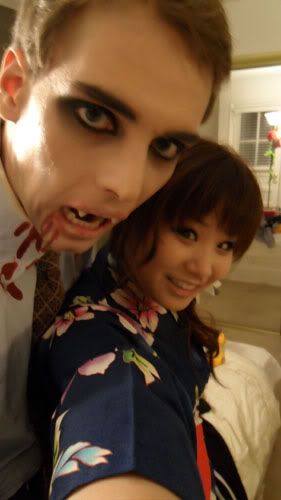 Nah me and vampy are real tight. lol!
Met up with other friends to go to this Haunted Hotel thing...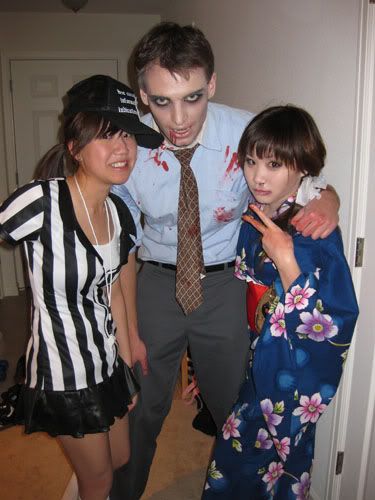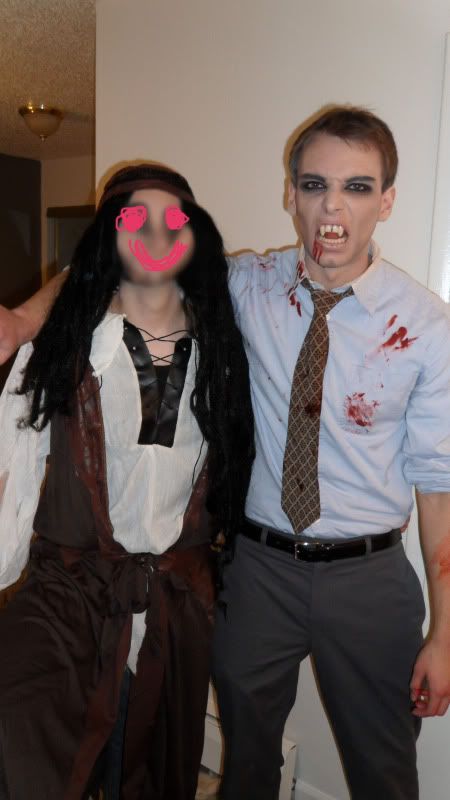 Yes my unidentified friend was a dead pirate!!! LOL
Dead geisha+ referee+Pocahontas =P (or maybe Native American more like XDDD sorry Catherine!)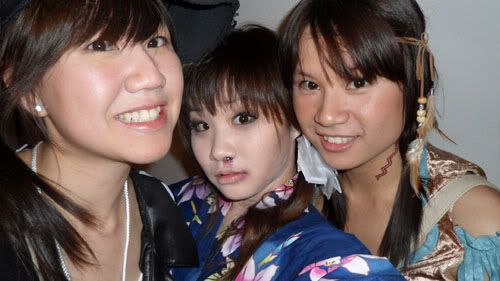 hahaha my nosebleed looks seriously gross...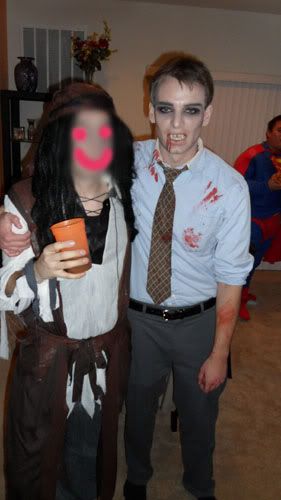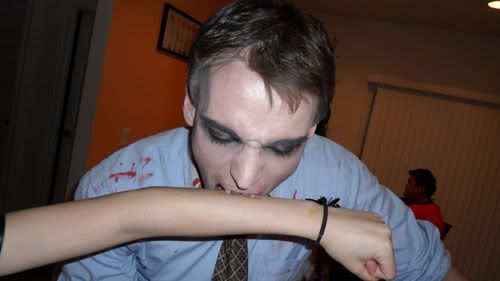 I kept forgetting that I had blood on my nose and ended up wiping off most of it half way through the night =(( hence the sad sad face... but really, my nose was so itchy with the makeup HAHAHA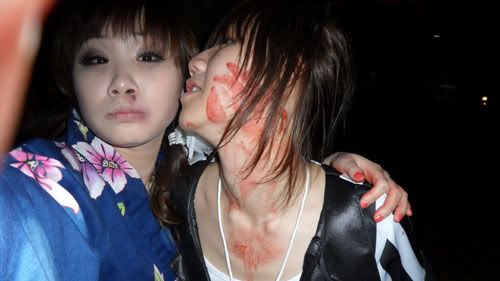 Haha we got happy with fake blood...
He blew his nose!!!!!!! so his foundation got wiped off around his nose =(( Gleb you idiot!!! lol jk jk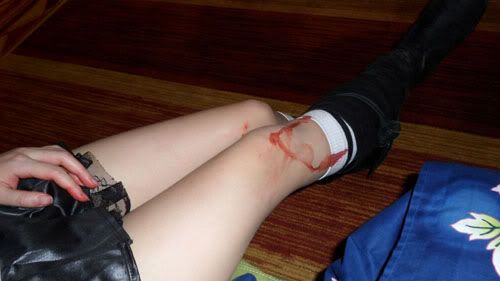 the story goes the referee tripped and injured her knees... lol!
And...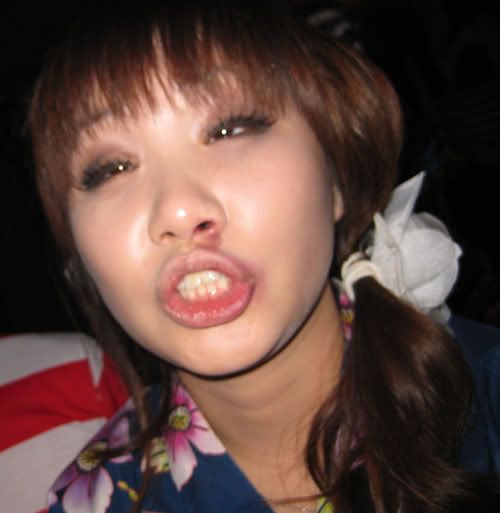 Happy Halloween everyone even it's already over XD
<3 Frances