Hello everyone ^__^
Did everyone have a good Thanksgiving? Got anything for an awesome deal on black Friday? (haha I didn't go shopping cuz I'm just not into crowding in the malls... lol)
But anyway, here we are with another review today XD I'm almost done reviewing all the stuff I got in the last couple of months (whew!!!!) So anywayyyy... I first heard of these two products from
RaeView
Since both products are demonstrated in this video, I figured I'd combine the reviews. I don't have a whole lot to say anyway lol.
So first the
Genifique Youth Activating Concentrate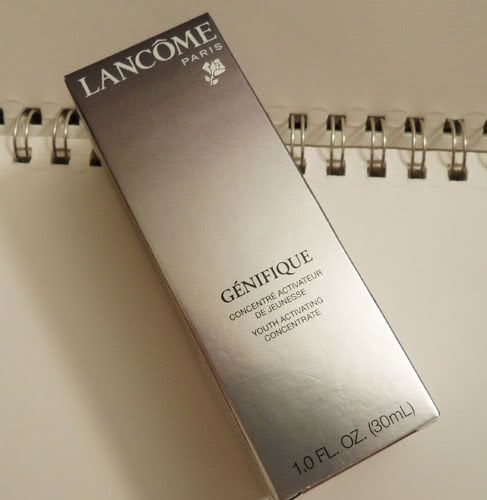 - Price ($78 for 1 oz)
- I bought this on Gene's day so the donation would go to St. Jude Hospital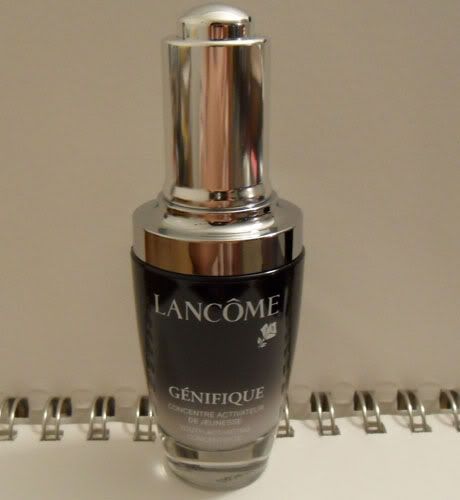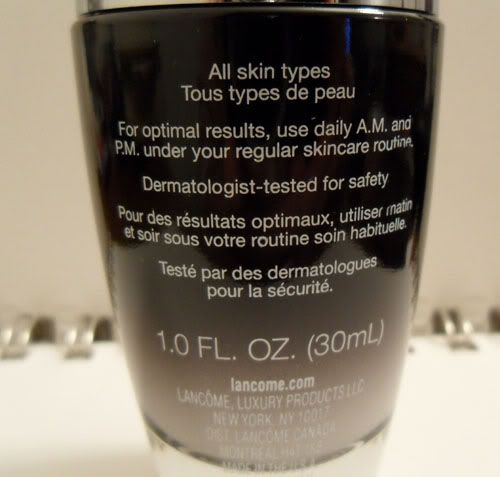 My guy friend saw this and went: Youth activating concentrate? But you're still young! O_O
Me: well maybe that's why this product didn't work for me ╮(╯_╰)╭
So yeah,
I have been using this for almost 2 months now, and I have seen absolutely no change in my complexion
-___-
However let me just say I do have pretty good skin to start with, I bought this hoping it would even out my skin tone (reduce redness and freckles and whatnot). But yeah, that part of the plan failed miserably. I guess it means my skin's already at its best? XD
some highlights of this product:
-
Absorbs SUPER quickly
. Like SUPERRR quick!!!
-
I did notice that my nose is less oily when I use this (the oils seep through slower)
- the cap never screws on tightly! for some reason it'd loosen up... kind of bugs me
That's about all I can say about this product >_< I'm sorry I can't provide much... to me this product is overrated. Definitely won't repurchase.
I would totally return this product and just go donate $7 on St. Jude's Hospital's website, however on the day of the purchase, the sales ppl made a mistake and tried to charge me $80+ for a bottle. I insisted that I did my research and was pretty sure it was $78... after I walked away they called me and told me the price labels had been misplaced O_O (I was like omg I feel sorry for the ppl who bought the product at the wrong price that day...) so they gave me a bunch of free gifts as their apology...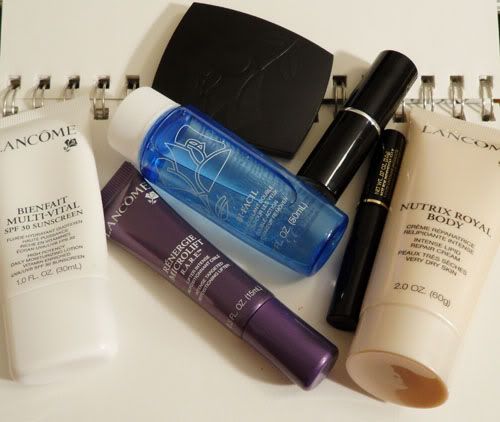 So I decided not to return it for the good customer service O_O
They gave me...
- a day time moisturizer (which is very light-weighted and non-greasy, I like it)
- body lotion for very dry skin (I had some dry patches on my back and it really helped, however I'm not loving it? Not sure why... maybe it's because it's not the body lotion that gives you that instant relief?)
- a renergie microlift thingy (the purple one) which I haven't used
- the famous bi-facil eye/lip makeup remover
- Definicils sample mascara
- sample powder blush in "Shimmer Mocha Havana"
it looks very tan but it suits my skin tone very well and gives a very nice neutral flush, which I like a lot :)
- Color Design cream formula lipstick in "Love It!"
The color in the photo is not representative of the color in person... it's much lighter and looks more pink.
it's a very nice neutral/nude pink, which I think is great for daily wear or for work. I really like the formula as well, it doesn't make my lips flake :)
They also gave me the 7 day sample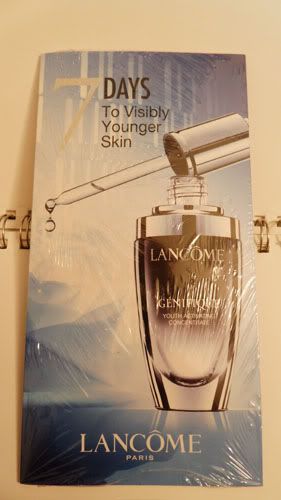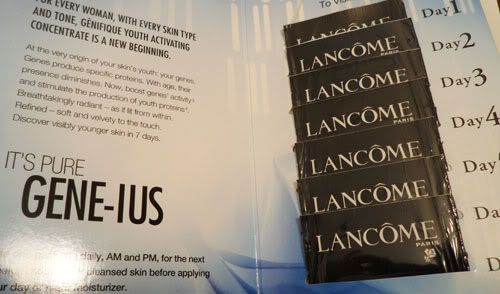 Which I'm saving for traveling (:
Okay now onto the
Pure Focus Oil Control Matifying Toner
I haven't used a toner for years and I decided to get one :P I got this cuz like Rae, I have combination skin, and I really want to keep my the oil on my nose under control O_O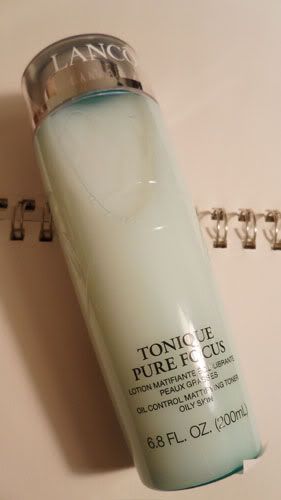 This product usually has white settlement which needs to be shook up before use.
Price: $24.50 for 6.8 oz.
A little bit of info on my skin...
I have combination skin-- Dry cheeks, forehead, chin. SUPER oily nose O_O just nose, not T-zone...
Let me tell you how oily my nose is... after washing my face/applying moisturizer, I can see little beads of oil sitting on top of my nose... GROSS! XD
So onto the product
- Doesn't work for me -__- my nose is still super oily. Have been using this for two months and saw no improvement in oil control
- However I noticed if I use this all over my face, it would break me out on the "dry" part of my face, so I only use this on my nose
- leaves a tingling, cooling feeling, which I like.
- Will I repurchase it? Nope! lol
That's all I have for you guys! Sorry it's not that informative... but that's because I honestly don't have much to say. So overall... not the most exciting purchase from Lancome.
I hope some of you find this helpful!
Take care everybody!
<3 Frances