Hello hello my fellow bloggies!
How's everyone?? :) I hope everyone had a good week and is enjoying the weekend :D
Google was being very unfriendly and crashed last night so I couldn't update my blog -__- I seriously think Google needs to stop buying other Internet services cuz when it crashes, Youtube, for example, crashes too ╭∩╮( ̄▽ ̄)╭∩╮*you didn't see that hand gesture*
Anyway, I got a new haircut last week ○( ̄﹏ ̄)○ (about time... after 7 months?)
Before:
front doesn't look that horrible cuz I cut my own bangs...
back...
*vomits!!!!!!!!*
Layers were grown out and wayyy too long...
So this time I asked for straight bangs ╮( ̄▽ ̄)╭
not sure why, I think mainly just because I'm bored with my hair cuz I ALWAYS have side-swept bangs...
My hair dresser: What kind of straight bangs do you want? Do you like it more shaggy or blunt?
Me: Shaggy? Blunt?? ... What's the difference??? ╮( ̄▽ ̄")╭
(I had no idea there are different kinds of straight bangs... thought they're all the same XD so naive LOL@myself)
*hair dresser showed me some pictures of blunt/shaggy straight bangs*
blunt straight bangs!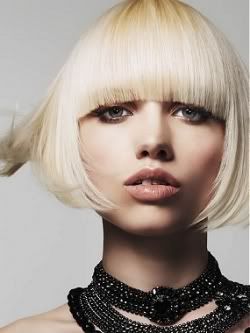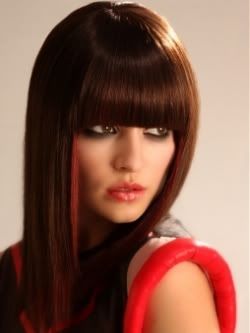 shaggy straight bangs!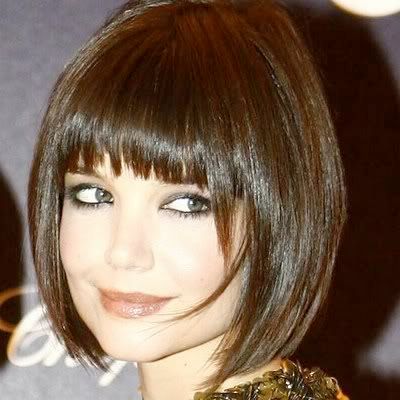 *Looked at the pictures*
Me: Shaggy fo sho! ╮ˇ ω ˇ ╭
****** IMAGES TAKEN FROM GOOGLE, PLEASE NOTIFY ME FOR ANY COPYRIGHT INFRINGEMENT******
After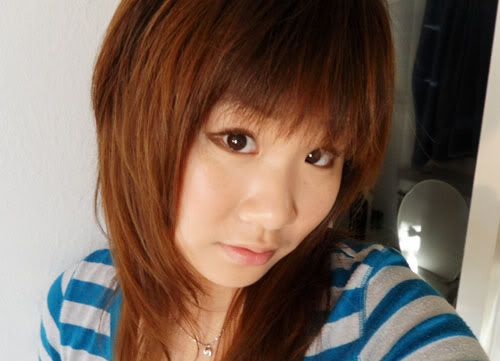 I colored my hair as well XD I was gonna grow out my black hair but it just looks too gross after the haircut with uneven colored pieces. I just used L'oreal, didn't want to spend the big bucks at the salon this time since last time I didn't feel like it's worth it... looks so red under this lighting T_T
I didn't use color protecting shampoo/conditioner for a few days so the color faded somewhat... -__- by the way I accidentally clicked the beauty function on my camera, that's why this picture looks so air-brushed... where are my freckles?! XD lol you all know my skin doesn't look like this hahahaha
Under different lighting
I didn't go crazy and only took 1 inch off this time, I wanted to keep the length since it's winter =D (last time I was nuts and took 3 inches off 囧)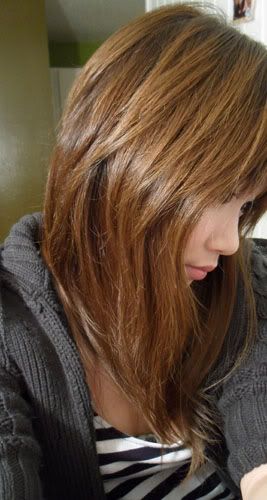 layers are much better XD still longer than I'd like though... cuz my hair dresser said with straight bangs, short short layers are not advisable T__T guess that means I'm going back to side swept next time xD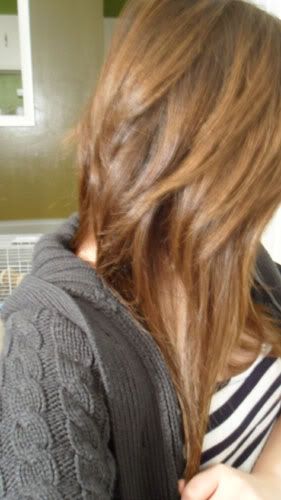 Lol the texture looks so much better now
I gotta say though... straight bangs make me look shorter O__o just noticed that the other day when I looked into a full-length mirror (⊙_⊙)
For my next haircut though, I might want to try something really edgy ^__^
A friend showed me this video, and the girl with black/short/uneven haircut really caught my eye (mainly because she's the best dancer in this group XD but I really like her hair too!)
What do you guys think? =D
Have a great weekend guys!! <3
<3 Frances