Hello hello!
OMFG I finally have heat at my apartment!!!! Turns out the thermostat was broken that's why it hasn't been on =_= can't believe I've gone so many weeks without heat. BAH! It started snowing two days ago and I finally realized something was definitely wrong... the heat's GOTTA be ON by NOW. Anywayy.... I survived v( ̄﹏ ̄)v
So I've been wanting a tinted moisturizer for the longest time since winter's here! So I decided to try out this product:
Hydra Life Pro-Youth Skin Tint SPF 20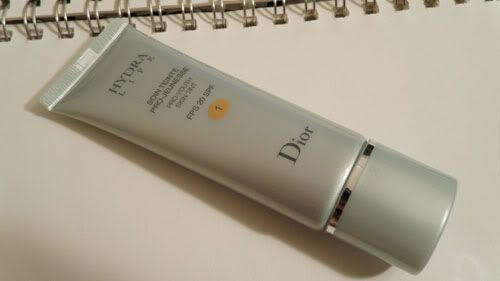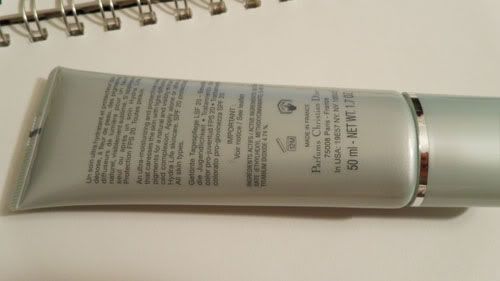 Price: $39 (However I used a coupon so I only paid around $31 for this =P)
Size: 1.7 oz.
Ingredients:
So I first heard
RaeView
talk about the older version of this tinted moisturizer (HydrAction) in comparison to the Laura Mercier tinted moisturizer. To watch Rae's video review, click
here
. To see how Rae compares the old/new version of Dior tinted moisturizer (HydrAction vs. Hydra Life), click on her blog post
here
.
By the way I tried Laura Mercier before, but they don't have my shade T__T not at Sephora anyway
My thoughts on this product:
-
Coverage is on the heavier side for a tinted moisturizer
, for me the coverage is almost like a foundation (not as good obviously lol!)
-
Very easy to blend
- smells so good >_<
-
Needs to be set with powder
!! Or else WILL slip and slide
- There are only 3 shades available at Sephora. I got mine in 1, which is the lightest, but it's still a bit dark for me (
has a slightly orange tint
too)
- It is
pretty hydrating and comfortable to wear
-
I suggest NOT using a moisturizer under this
. I found if I moisturize my face before this, I have to wait for a relatively long time to make sure my moisturizer is totally absorbed before I can apply this tinted moisturizer, otherwise it will flake like crazy. (For my foundations, I can apply them as soon as my moisturizer "looks" absorbed and they will apply fine, not with this tinted moisturizer though!) But
this tinted moisturizer is hydrating enough so I don't find my skin irritated without extra moisturizing first
:)
-
Gives a slightly powdery finish
????? That's my main dislike for this product. However it will look smoother after I set it with powder, but I still don't like this finish as much as the finish I got from my other foundations.
- Overall: Kind of on the fence for this product. I like the coverage, the blend-ability, the hydration and comfort this product offers, but I just don't like the finish. Plus it's not the perfect match for my skin color anyway...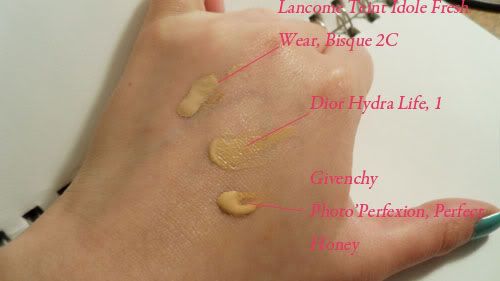 On the top is Lancome Teint Idole Fresh Wear Foundation in Bisque 2C, which is a perfect match for me. By far this is the foundation that provides the most natural finish for me. To see my full review on this product, click
here
. The middle one is the Dior Hydra Life, as you can see, it's a tad darker than lancome, and also has more
orange tone
to it, but the orange tone here isn't bad. The bottom one is my Givenchy Foundation, which you can see is so much darker and ORANGE -__- I talked about this foundation while reviewing Shiseido one, so if you're interested, click
here
Blended out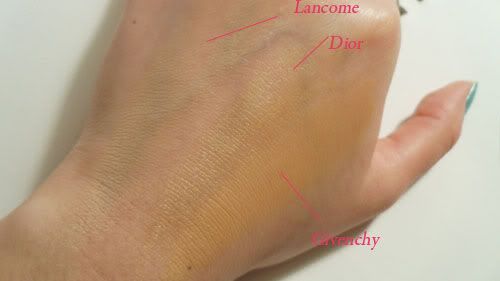 - Will I repurchase this? I don't think so lol.
I hope this review is helpful for some of you =)
Once again reviews are very subjective, so if you're interested in a certain product but read a bad review, I still encourage you to go ahead and get a sample and try it out! It might work for you you'll never know =D
<3 Frances
****Update****
I returned this lol. Decided I don't like it enough to try to use it up =P