Hey lovelies!!!
Just wanna share a news real fast-- there's a huge clearance at the Aldo website!!!!!
This sale is website only =) 50% off on the boots! Great deal so don't miss out if you love aldo shoes!
Free shipping over $100 purchase.
Sizes are running out fast so... go check it out now!!!
(You can shop by size so it's easier).
Me and my roommate bought a bunch, cuz
the return policy says you can return/exchange the shoes at local Aldo store
=) So we're just gonna try on a bunch and return all the ones we don't like XD
http://www.aldoshoes.com/us/clearance/womens-boots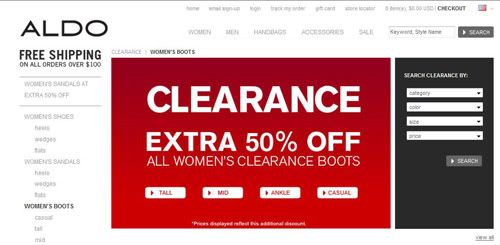 Happy Aldo shopping =)
Okay back to studying lol.
<3 Frances