Hey there =D
So I'm very excited to share this with you guys... I got some DC boots last week :D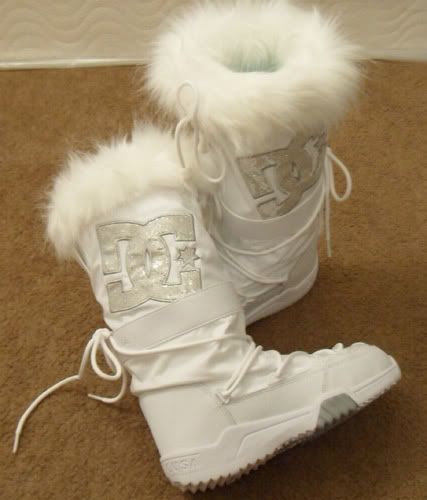 You might ask why I got these boots... well they're on sale so I'm stocking up for winter >_<
I saw these boots on the mag and was lucky enough to find the exact same pair :D heehee so happy!
bling bling!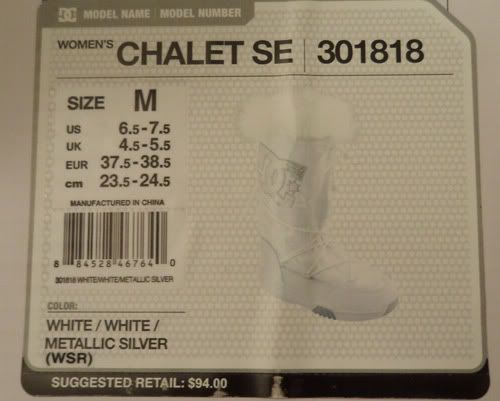 I bought mine from Amazon.com, and I did not pay $94 for it lol. I'm a 6.5 so I got a medium =)

Sorry about the pic quality... my mirror is covered in dust XD And in case you're wondering it's the tripod thing that's attached to my cam cuz I was trying to set the cam up to take a full length shot.
Weird pose I know... but I am SO tall that my camera could not fit me into the view... ha, ha, ha... -__-"
Other DC styles that I like :)
Her whole outfit matches the color scheme of these sneakers! :D love it. And her leggings are SICK!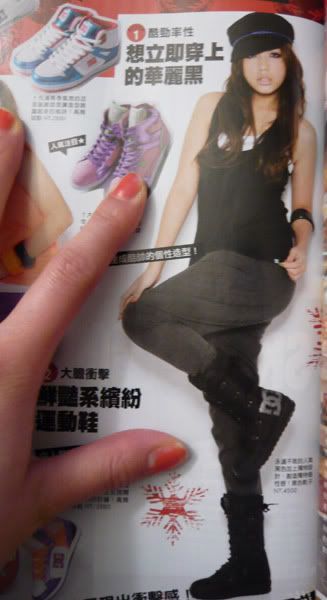 I love these too >_< couldn't find them though... so I went for the white ones otherwise I might have gone for these. I love the way her baggy sweats fit with the boots :D
ps. The model is so hot! >////<
Song of the day... "學著" by 蜜雪薇琪 (Michelle & Vickie)
學著by蜜雪薇琪 (Michelle & Vickie)
It's an old song from their first album... but been listening to it a lot lately?
Vickie actually went to the same school as I did :D National Experimental High School in Taiwan :D YAYY represent!!
Talk you guys soon <3
<3 Frances