Hey guys =)
Here's the review for Tokidoki Perfetto Eyeliner as promised ^__^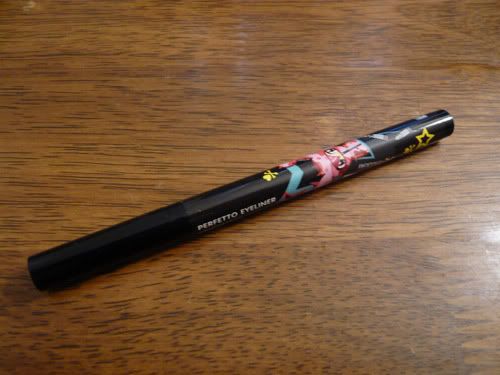 Price : $16.
I got it in Sabochan (black). But they have other cool colors too =)
Here's what the applicator looks like...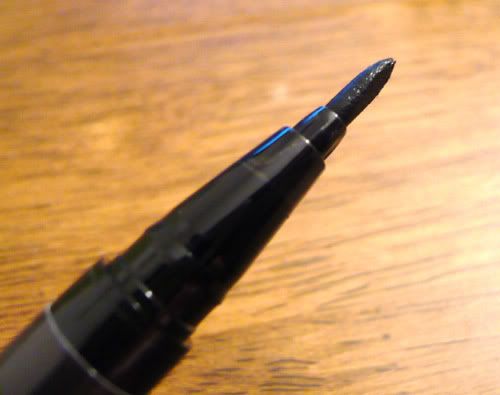 Exactly like a marker XD I felt like I was drawing on my lids with a marker, like literally...
Applicator is very firm
, so very easy to control =) The only I'd say though that
it's a little too thick for precise lining
. For example it's a bit hard to draw thin thin lines/cat eyes.
Here's a swatch on my hand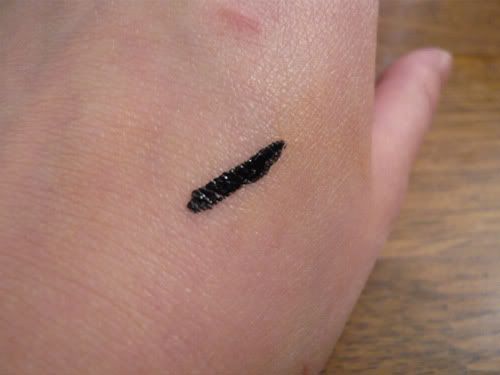 Guys when I tried this at Sephora I was so excited! Cuz it shows up so well and is sooo pigmented...
When I actually try it on my naked eye the next day I was disappointed though... the color doesn't show up as well, and it took a few strokes to get the intensity I wanted.. And it made my eyes water!!!!
And it totally lies when it says it's waterproof... it is NOT.
As my eyes started watering it totally started running down... yikes. On top of that when I use wet Q-tips to fix the lining, it does come off.... but it'll leave a mark behind. So yeah,
it is NOT waterproof, unlike what it says.
With a primer
though, the application is much easier and the color is a lot richer =) But my eyes still water after a while -___-a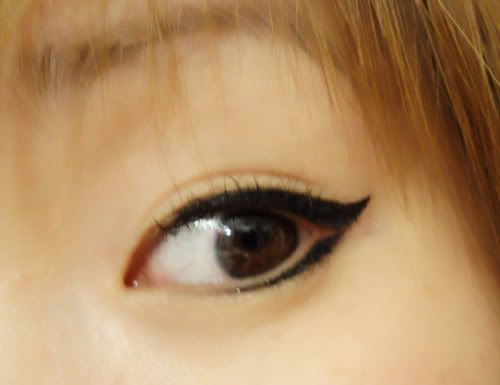 As you can see it's pretty intense =)
I'm not usually for the intense look though... lol!
*** For the bottom liner, I use a wet Q-tip to fade out and blend the line so it looks more natural :) A good trick to know if you use liquid eyeliner.
Will I go back to buy it? Nope! I'm gonna try to return it actually, cuz if it says it's waterproof, then it SHOULD be. I need to get over the packaging XD Might as well get the Loreal intense or Revlon Colorstay for the same effect.
Hope this is helpful to some of you :)
<3 Frances