Yo! How's everyone doing?! =D
So this is just a going-out look entry... =)
Originally I was going for this look... when this music video came out I was SO obsessed with this outfit!!! Super uber sexy ahhh >__<
"睜一隻眼閉一隻眼" by Jolin Tsai (蔡依林)
I love both of the looks in there! But I was going for this =)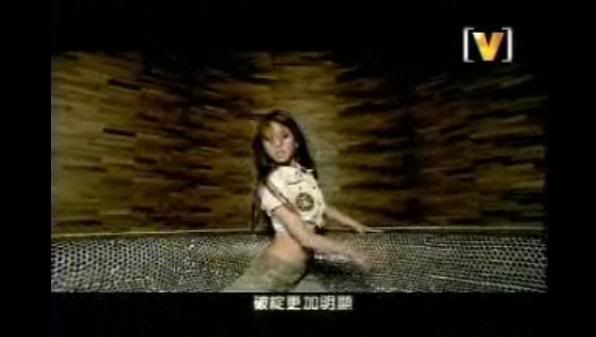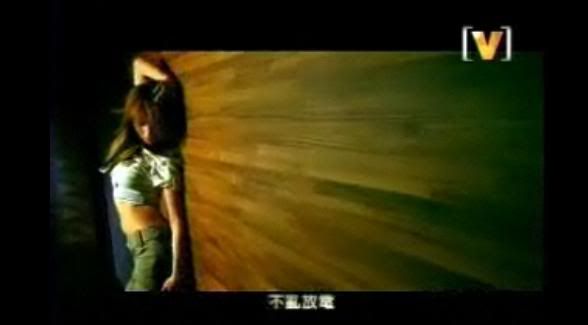 And of course there's no way for me to find the same thing :*( sadness
I hunted for so long before I found something somewhat similar: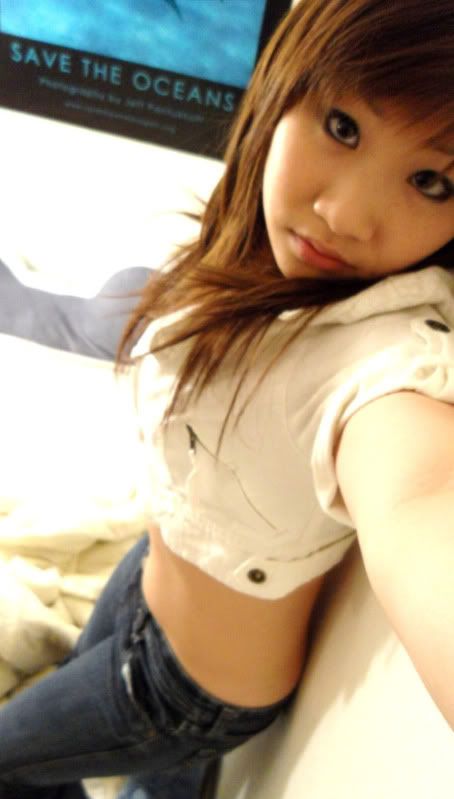 I used to have a pair of green jeans but I can't find them anywhere O__o??? so... just regular jeans.
I ended up changing... because... I was too lazy to hold my breath and tuck my tummy in for the whole night XDDDD
...................... yeah -___-;;; I was literally not breathing when I took these pics... hahahahahahahahahahahahaha
So I decided to be good and cover myself up hahaha
Ended up doing military/camouflage look lol. Camouflage hat+jacket+black top+ jeans. Pretty simple :)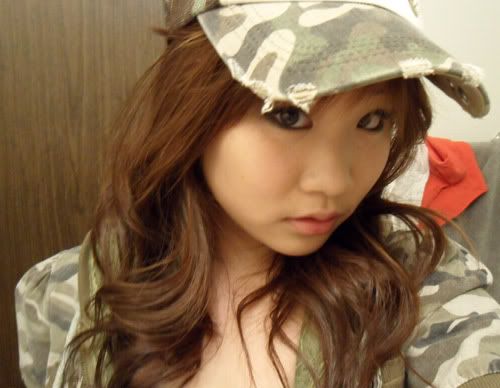 ps. You can totally see the clothes I was going through XDD I'm very indecisive... blah!
Close-up on my eyes...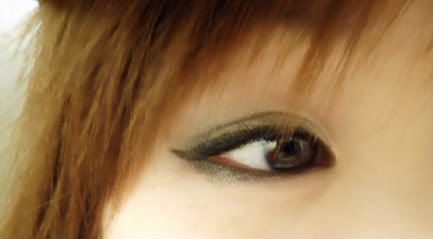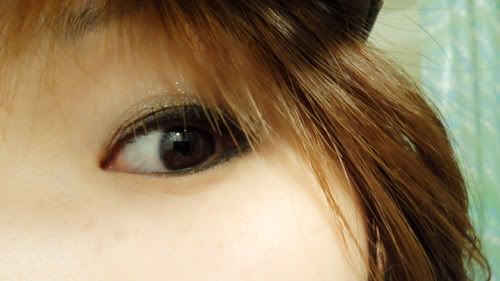 I'm just wearing Bobbi Brown Cream Shadow in Galaxy... on the website it says it's a shimmery silver eyeshadow... but I think it has a little taupey undertone?? I love this color :) I think it goes with everything.
That's it =)
Thanks for reading!
<3 Frances